First Course brings in exciting food news to you in tiny, digestible bits.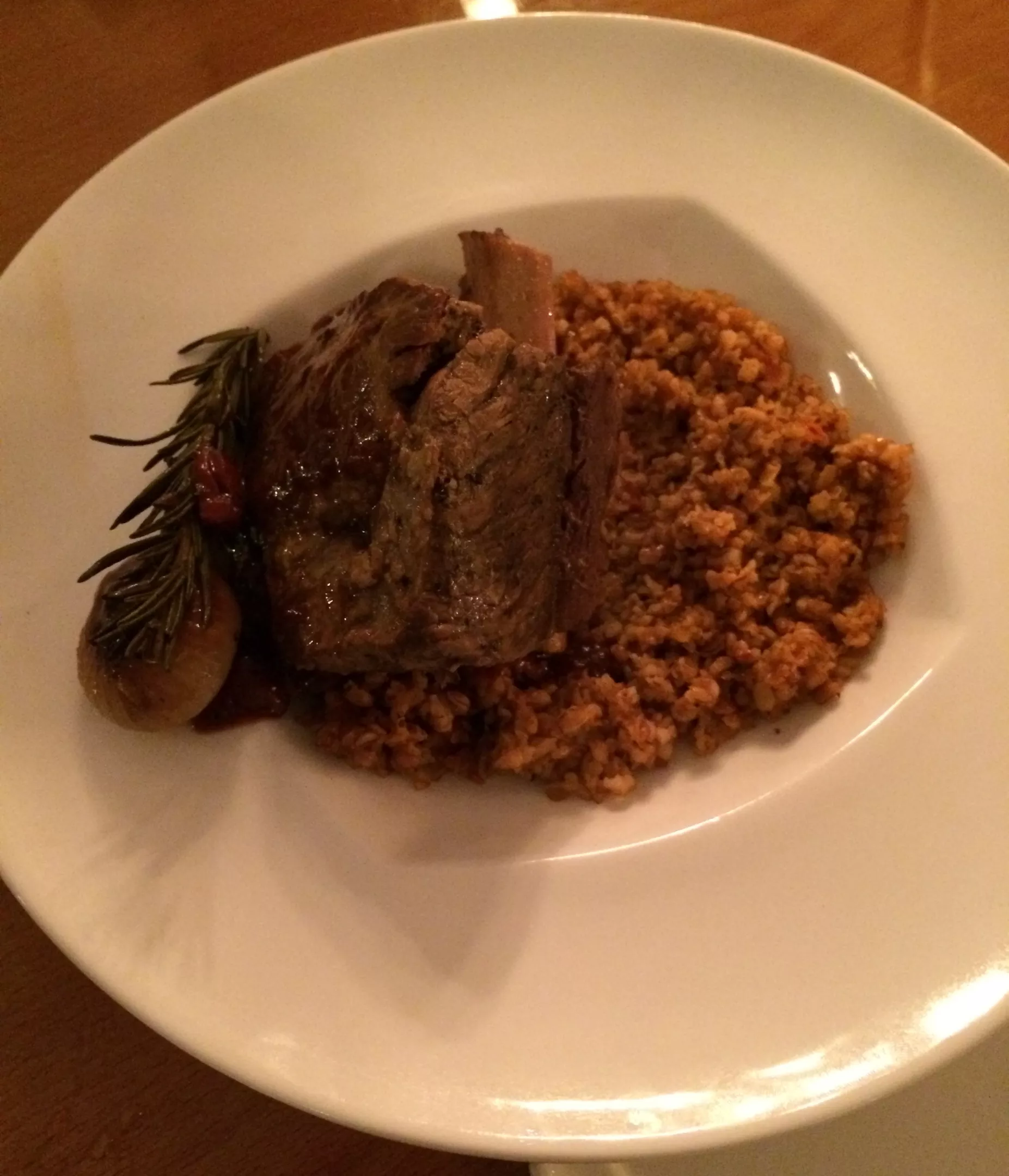 Market on Houston's braised short rib.
Midtown veteran Josephine Street Cafe (400 E Josephine) is turning 35 this April. Josephine St. is celebrating 35 years of steak and whiskey and chicken fried steak and onion rings.
Market on Houston, the newest concept inside Sheraton Gunter (205 E Houston) is open for breakfast and lunch and opened for dinner April 1. Market Restaurant and Marketplace had a series of soft openings showcasing a digital menu on tablets bananas foster french toast for breakfast, flatbreads of lunch, braised short rib that falls off the bone for dinner and two bite cake balls for dessert in red velvet, German chocolate, carrot cake and a very green mint chocolate.
It's a pizza party at Jet's Pizza (20079 Stone Oak) with free slices of the signature deep dish square pizza and two slices of deep dish Jet's bread Saturday, April 5 from 11 a.m. to 3 p.m. The Michigan-based chain is known for their signature deep dish square pizza and flavored crusts in flavors like butter, parmesan, Cajun and Jet's turbo crust.