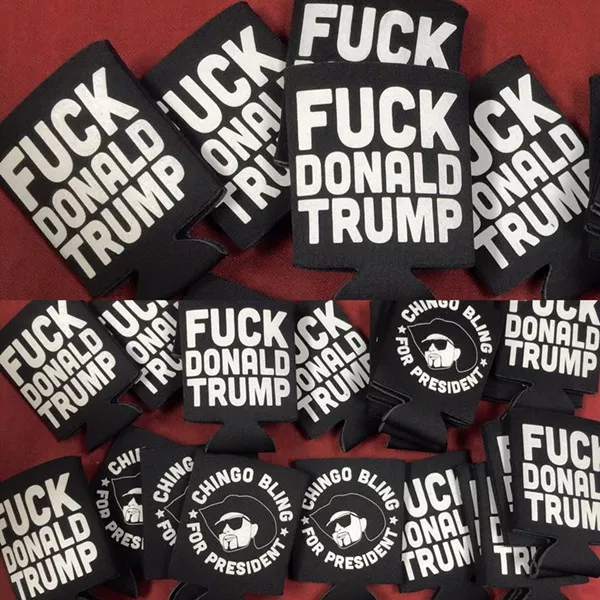 Courtesy
Chingo Bling is selling these koozies.
On "Voter Turnout Is Low as Texans Approve 7 Constitutional Amendments"//Gus Martinez: I went & voted *weeks* ago. Only other people in the place were the 2 poll workers, one of which who practically begged me to remind everyone to get out & vote. Can't wait for folks to bitch about how certain pols don't reside in Austin, and get reminded that this election helped decide that certain electoral offices would no longer require the incumbent to live there. [sic]
On "Chingo Bling Releases 'Fuck Trump' Koozie //Jo Annie Chiebeton: do I have to?
On "14 of Texas' 100 Most Congested Roadways Are in San Antonio"//Fiona Rabbitsealpup: The fact that Bandera road is not listed on this map makes it null and void. All the areas of San Antonio listed as congested take me 10-15 minutes to traverse, while the tiny 3 mile stretch of Bandera can take me 30 to 45 minutes during a peak traffic time, and even longer if a light is out [sic]
On "Will UTSA Implement Gun-Free Zones?"//Jimmy Castor: Darn it. If only the shooters in those tragedies knew it was a free gun zone, all those lives would have been saved! Maybe they should have giant advertising signs that reads it's a free gun zone please [sic] turn back, in case shooters missed the small ones. [sic]