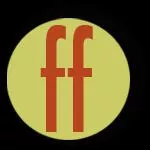 Today we have a six worder. It's by Gary Muenster. Check out more six-word stories @
Six Word Stories
(they're certainly not all winners). Submit your genius-in-six-words: flashfiction@sacurrent.com. Oh, and this story has nothing to do with the game yesterday, I'm sure.
—Lyle Rosdahl
Living legend loses luster, longing lost.
---
Lyle Rosdahl, a writer living in San Antonio, edits the flash fiction blog & best of in print for the Current. He created, facilitates and participates in
Postcard Fiction Collaborative
, a monthly flash fiction response to a photo. You can see more of his work, including photos, paintings and writing, at
lylerosdahl.com
.
Send your flash to
flashfiction@sacurrent.com
.