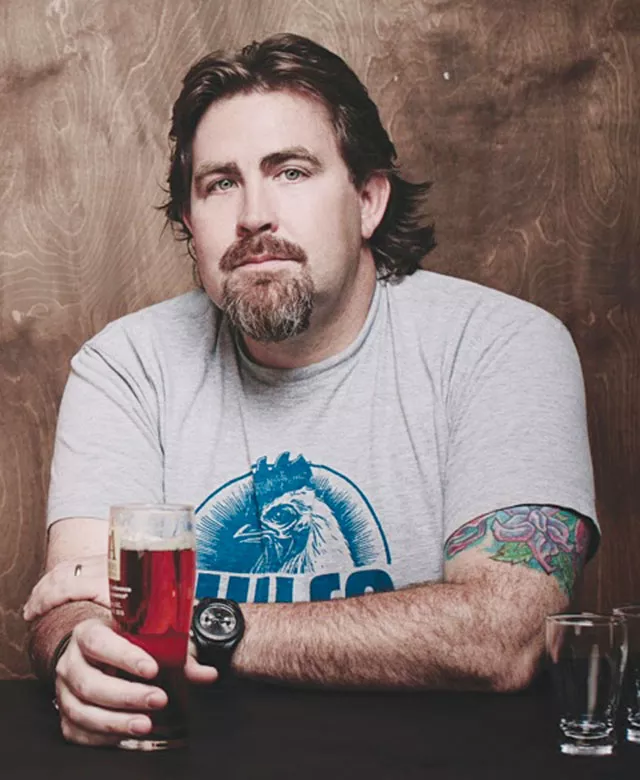 Courtesy photo
Jeff Balfour
The ground level of the Pearl Brewery brew house will be dormant no more come fall 2014. The Pearl announced that chef Jeff Balfour will focus on great food and great beer. Balfour has made Citrus his home for years, adding local ingredients to the modern hotel restuarant. This will be Balfour's first solo venture.
Construction is the worst. The Southtown Farmers & Ranchers Market announced an immediate hiatus due to the ongoing road woes directly in front of the Blue Star Arts Complex, where the market has been for the past five months. Look for them to make a comeback in January when construction is slated to end.
Max's Wine Dive (340 E Basse, Ste 101) has brought in Justin Johnson as new executive chef. Johnson was the former sous chef at Max's in Austin. Oh, and don't forget about Max's Halloween party on Thursday, October 31. I wonder what a Witches Brew hangover feels like…
In more Pearl news, NAO New World Flavors (312 Pearl Pkwy) is moving on from Oaxaca while on its Celebration of Cuisines program and venturing into Peru. The pre-fixe Peruvian menu includes traditional casserole dishes, roasted duck and a dessert. The $39 per person menu runs through December 2.
Things to pencil in your calendars: South Texas Heritage Pork will host Lüke's John Russ and Where Y'at's Pieter Sypesteyn for a Cajun-style nose-to-tail throwdown on December 8. It's a great chance to check out the ranch and fill up on porky treats. Tickets start at $125; $150 full day tickets include shuttle service with pick-up at the Pearl. Also, Chef Cooperative, a league of knife-wielding chefs that teams up with farmers to promote chef-farmer relationships, will host a seven-course dinner December 7 at Boiler House (312 Pearl Parkway, Bldg 3). Chefs involved include Stephen Paprocki, Tyler Horstmann (Tejas Steakhouse), Zach Lutton (Zedric's: Fresh Gourmet To-Go), Chris Cook (Oro), Toby Soto (Ocho), Jeret Pena (Brooklynite), Timothy Bryand (NAO), Jeff White (Boiler House), Laurent Rea (Fig Tree), Melissa Beverage (Gaucho Gourmet) and James Whitson (Brindles). Tickets go on sale November 7. Both are excellent foodie Hanukkah/Christmas gift ideas. You're welcome.
And in sales tax permits news: This week's line up includes a new location for Thai Topaz at 2177 NW Military; Local Coffee Midtown is gearing up at the Pearl; Park Motel Café's Paul Hughes is opening SoBro Pizza at 1915 Broadway, Ste 101; and Hot Joy's permit was issued, but restaurant partner Chad Carey says they're working hard to open before the end of the year … so keep an eye out.