Only the wealthy can farm like MaryJane
Martha Stewart may have the market on good living cornered on both coasts, but for everyplace in between and particularly rural Idaho, MaryJane Butters and her new book, MaryJane's Ideabook, Cookbook, Lifebook, are dedicated to nurturing the farm girl-do-it-yourselfer in all women.
Well, I didn't grow up on, near, or by a farm, and furthermore, I will soon reside in the city that takes the apple as its nickname, no orchard necessary. But like some turn-of-the-century treatise on women and cooking, Butters' book acts as our very own updated Women's Home Companion with an injection of gloss and color - and without Fannie Farmer - and offers a few insights and surprises, as well as some downright bizarre, banal, and perniciously bourgeois practices for everyday living.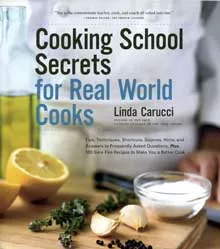 "Farm girl" for Butters is more of a metaphor for nurturing others, the land, our home, and eventually ourselves. If you find yourself lacking good friends, or just need a pep talk, cruise the first chapter with Kleenex in hand. There you'll find the inspiration to lend a hand in the veritable circle of sisterhood. The farm kitchen chapter is lovely to stare at: From meal preparation to table presentaton, perfection looms, tricking the reader into thinking Butters is really Bree from Desperate Housewives. Do farm kitchens really come with accessories that look like a cross between a Williams-Sonoma Jardin Potager and Rooster Script dinnerware?
But to be fair, if you can get over the bakeovers (anything bready and topped with leftovers, savory or sweet) and the chillovers (straight-up Jell-O molds, I don't care how organic they are), Butters offers comforting recipes for Sunday suppers and interesting anecdotes about hunting venison with her father. I highly recommend her spice combinations for flavoring anything. I added her Middle Eastern blend to packaged hummus and the result tasted homemade and fresh.
Maryjane's Ideabook, Cookbook, Lifebook:
For the farmgirl in all of us
By MaryJane Butters
Clarkson Potter
$35, 416 pages
ISBN: 1400080479

The remaining chapters contain tips for the garden, darning socks, pitching a tent, and some sage advice on cleaning. You can even learn to make a hammock, which my husband noted with a raised brow of approval, indicating the worthiness of such a task. So, while I am gathering cord, netting shuttle, and several drill bits, why not fetch supplies for building a wall tent? The only time I've ever seen these amazing structures was in Telluride, Colorado, where folks were encamped for a Willie Nelson concert. Not really a cabin but more than a tent, these mobile canvas "homes" usually have a wooden frame and a raised floor, and are heated with a wood stove. Butters has all that, but gilds it with what looks to be Pottery Barn furniture, Frette linens, and an English Sterling tea service for five. It is a Thoreau throwback with a sprinkle of Isak Diwnesen and, though I must say I'm intrigued, I'll save Butterific tent construction for when I win the lottery.
The book's overall appeal is that she makes the simple life seem so attainable, but while I share her commitment to a philosophy that food and participation in everyday life activities builds community and restores our collective heritage, it's hard to relate to the commercial excess of the book. In the end, Butters' tome, more shiney marketing venture than fresh basket of eggs, falls short of wholesome. •