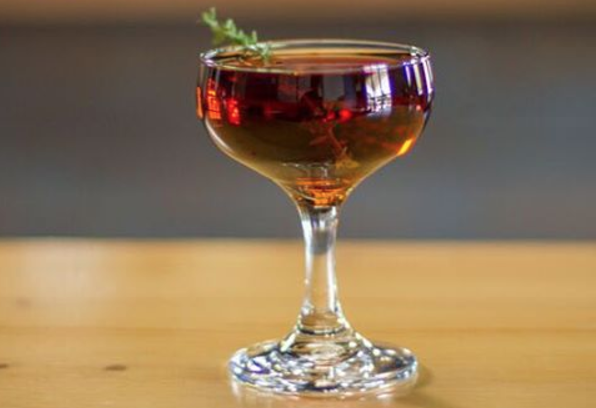 Wisteria woes
Bad news hummus fans.
A recall of Sabra Dipping Company's products due to a possible contamination is affecting a few more items on shelves. Taylor Farms, which uses Sabra products, is holding a voluntary recall for products labeled "Taylor Farms Veggie and Hummus Bistro Boxes" and "Schnucks Vegetable and Hummus Snack Trays," which contain Sabra Hummus Classic 2-ounce dipping cups.
The Sabra recall was issued November 19 for a slew of its products due to a possible Listeria monocytogenes contamination. See which of your hummus tubs has go to here.
The Taylor Farms recall will only affect the Veggie & Hummus Bistro Box with UPC 0 30223 01037 1, with the use by dates of November 11, 2016 and December 1, 2016 and Schnucks Vegetable and Hummus Snack Tray, UPC 0 41318 09193 9 and use by date of November 18 and November 23, 2016.

Per the press release issued by the Food and Drug Administration: Taylor Farms has not received any reports of illnesses associated with these recalled items. The recalled products were distributed from October 30, 2016 – November 18, 2016. The grocers involved have been instructed to remove any remaining product from their shelves and to dispose of any of the remaining product in their inventory. The recalled products were distributed in Arkansas, California, the District of Columbia, Florida, Georgia, Iowa, Illinois, Indiana, Kansas, Kentucky, Louisiana, Maryland, Michigan, Missouri, North Carolina, Nevada, Oklahoma, Oregon, South Carolina, Tennessee, Texas, Virginia, Wisconsin and West Virginia.


Rum in SA
Raise those tiki glasses, people: San Anto is now making rum.
As first reported by the San Antonio Express-News, Edwards Ridge Distillery Company opened its tasting room this month.
Owned by Nathan Brown, Luis Gonzalez, Joe Neely and Jonathan Reading, Edwards Ridge is open Thursday and Fridays from 3 p.m. to midnight and Saturdays from 3 p.m. to 1 a.m.
The 1,200-square-foot tasting room is about a third of the 3,200-square-foot facility that's been two years in the making. For now, ERDC distills William, Talus silver rum and William, Talus gold rum with plans for whiskey hitting shelves in 2017. The brand is distributed by Gima International and will likely slowly make its way to bars around town. Currently, those interested in buying the spirits can find them at Alamo City Liquor and Gabriel's. The facility is currently projecting production at 2,000 cases by the end of the year.
"Our bartender can serve up a drink of our customer's choice (serving our distilled spirits). Our goal is a relaxed environment where customers can relax with friends and enjoy our locally made premium distilled spirits," said Brown via email.
A grand opening party is scheduled for December 31 from 3 p.m. to 1 a.m. 16104 University Oak, (210) 802-7864.


Sake bombs all around!
The flashbacks of many a happy hour spent on Kona Grill's patio are slowly pouring back in.
The upscale sushi joint with 44 locations in the country announced a second location for San Antonio which will join its already existing post at The Shops at La Cantera. The new outpost for American cuisine-meets-sushi rolls will be located inside North Star Mall. At 7,000 square-feet, the behemoth of a restaurant will also feature 1,000 square-foot patio for all your sake-bomb-taking needs.
Though slated for a mid-December opening, Kona Grill has already announced a 3 to 7 p.m. happy hour time slot with a reverse happy hour from 9 to 11 p.m. Monday through Friday. 7400 San Pedro Ave.


Menos Mezcal
Mezcalería Mixtli, which opened its doors in May 2015, has closed as of Sunday, November 13.
The Mezcalería, owned by the folks behind Mixtli, the fine dining Mexican restaurant inside a teensy box car at The Yard on McCullough, was the first of its kind in the city. Though other bars and bartenders have gone on to expand their own mezcal programs, Mezcalería Mixtli's closing is still a huge bummer.
Management announced the bar's closing on Facebook on November 18.