With the close of the World Cup, you may find yourself in soccer withdrawal, wondering where your next fix will come from. Maybe you became caught up in the U.S. men's team hysteria, maybe it was the game determining penalty kicks, or maybe – just maybe – you were surprised to find that the bite heard round the world was actually a third offense. Either way, you're hooked and ready to give soccer a chance, but with the hundreds of different leagues around the world, you don't know where to throw your attention. You surely don't have time to watch them all. You're in luck. Every major league is about to begin its next season, and we've got the breakdown to guide you in where to best make use of your time.
Premier League – England   
season begins August 16
The Premier League is one of the most well-known and well-respected soccer leagues in the world today. With a rich history and constant influx of top talent, the league features some of the most exciting storylines and matches of the year. With NBC Sports' recent acquisition to the league's stateside television rights, you can catch every match this upcoming season on cable or online.
World Cup stars: Tim Howard, Robin Van Persie, Mesut Ozil, Andre Schurrle, Sergio Aguero, Vincent Kompany, Tim Krul, Alexis Sanchez
La Liga – Spain   
season begins August 23
When you hear announcers describing the game of soccer as beautiful, and you find yourself agreeing, there is nowhere else in the world where that notion is more on display than in La Liga. Featuring the three top strikers in the world and Champions League titleholders Real Madrid, La Liga is deservedly regarded as the most competitive league in the world – not surprising that the most expensive players in the world can be found here too. Who knows, you may also catch another biting here too.
World Cup stars: Lionel Messi, Cristiano Ronaldo, Luis Suarez, Neymar, Ángel di María, Eduardo Vargas, Karim Benzema, Andrés Iniesta
Ligue 1 - France   
season begins August 8
If you're looking to further your burgeoning soccer knowledge, Ligue 1 features some of the world's most talented players not seen in the World Cup, Zlatan Ibrahimovi? and Radamel Falcao. The league is also currently home to the World Cup's most entertaining striker (and Cumbia dancer) from Colombia.
World Cup Stars: James Rodriguez, Thiago Silva, David Luiz, Edinson Cavani, Sergio Romero
Bundesliga – Germany   
season begins August 22
With its first World Cup since 1990, Germany is poised to be the center of the soccer world's eye this year. Spain's regrettable World Cup performance and Germany's captivating wins looked to further the argument of where the most elite soccer is played. You may not be surprised to find that seven of Germany's players were from Bundesliga alone – as is the future of the US men's team.
World Cup stars: Thomas Müller, Arjen Robben, Mario Götze, Manuel Neuer, Philipp Lahm, Julian Green
MLS – United States  
season currently underway
For many years, the MLS was known as the dumping ground for top European talent in the twilight of their careers. However, totaling 31 players at this year's World Cup – up from 6 in 2010 – speaks to the growth of the US's top league. Also, the fan-base of Seattle Sounders rivals that of any European side. With sizable capital behind it, MLS is forever poised to be the next great league. Catch it now and skip the wait.
World Cup stars: Clint Dempsey, Michael Bradley, David Villa, Matt Besler, Tim Cahill, Kyle Beckerman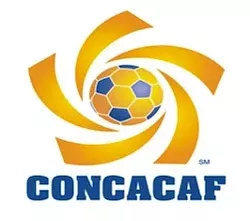 CONCACAF – North America   
Champions League begins August 5
Not so much a league as it is a governing body, CONCACAF is the division of FIFA that oversees the national teams in the regions of North America, Central America and the Caribbean. The World Cup may have just finished, but this region's national sides will soon be back in action for the CONCACAF Champions League in August. So dust off your US jersey and supporter's scarf from the Fourth of July and get ready to back the home team again soon.
World Cup stars: Honduras, Costa Rica, United States, Mexico
Above all is the idea of pride and, to steal a line from the recent MLS campaign, we call this "For Club and Country." You may have been wrapped up in the U.S. men's team's run, but if you're looking for a place to put your interests now that it's over, your first team should be the San Antonio Scorpions.