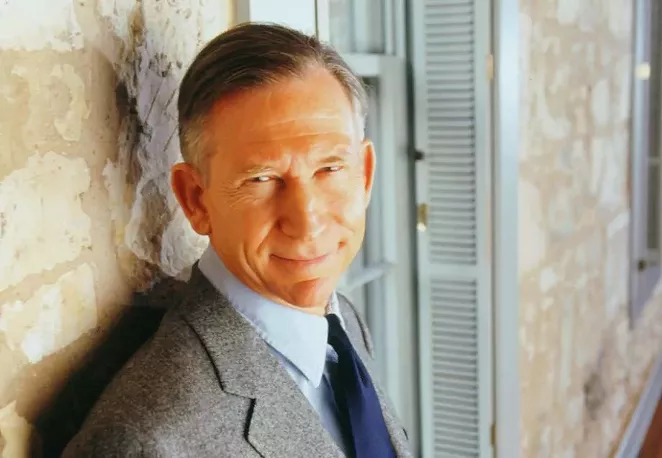 Courtesy
Charles Butt is once again San Antonio's richest resident and the only local billionaire to make this year's Forbes 400.
Today in
oddly
reassuring news: Charles Butt, chairman and CEO of hometown grocery behemoth H-E-B, is still unimaginably wealthy.
You may continue to find comfort in the knowledge that he has more money than you and everyone else in San Antonio.
San Antonio's low-key supermarket magnate was ranked as the
4th richest person in Texas
in the 2015 Forbes 400, out this week, up one spot from his
5th place ranking last year
. With a net worth of $10.7 billion, up from $9.8 billion in 2014, Butt switches places with last year's 4th place-holder, Houston oil tycoon Richard Kinder.
His $900 million net worth increase can partially attributed to the sizable portion of your annual income that you spent in his stores, or at least that's what you can tell yourself.
In the Forbes 400 overall ranking, Butt is listed as the 44th richest person in the United States — up three places from his ranking in 2014. More notably, he's the only San Antonio billionaire included in the magazine's latest ranking of wealthiest Americans.
Eagle Ford Shale pioneer Rodney Lewis, didn't pass this year's $1.7 billion threshold, despite appearing in last year's ranking at 249. Neither did Red McCombs.
Butt, a Harvard and Wharton-educated businessman, has held H-E-B's reins since 1971, nearly 60 years after his mother and H-E-B founder Florence Butt opened the company's first store in Kerrville.
Today he remains H-E-B's top executive leader and majority shareholder of one of the largest privately held business in the United States. According to
Forbes
, the grocery giant operates 316 stores in Texas, plus and addtional 52 stores in Mexico. The magazine noted he donates 5 percent of pretax profits to charity.
Walmart heiress and Trinity University alum Alice Walton once again took the top spot in this year's list of wealthiest Texans, with a net worth of $32 billion. Michael Dell, founder of the namesake computer company, and Dallas investor Andrew Beal took the number two and three spots respectively.