They form part of the "Greatest Generation."
Many of them had never had their story told until recently.
The Tuskegee Airmen.
The Native American Code Talkers.
Not so for the men of Company E.
The only Mexican-American Army unit during World War II, Company E, has yet to have its due public recognition.
It's a wrong that the book and documentary,
The Men of Company E
, seek to right.
The authors and documentary filmmaker are now on a national tour, seeking to raise awareness and honor the men of this unit, which was largely comprised of young Mexican-Americans from Texas, including San Antonio.
Military City USA plays host to
a tour stop tomorrow
(Wednesday, August 19) at Efrain Gutiérrez Taller at 3403 South Flores St. The event begins at 6 p.m. and includes a showing of the documentary, followed by a Q &A and a book signing (copies will be sold for $20).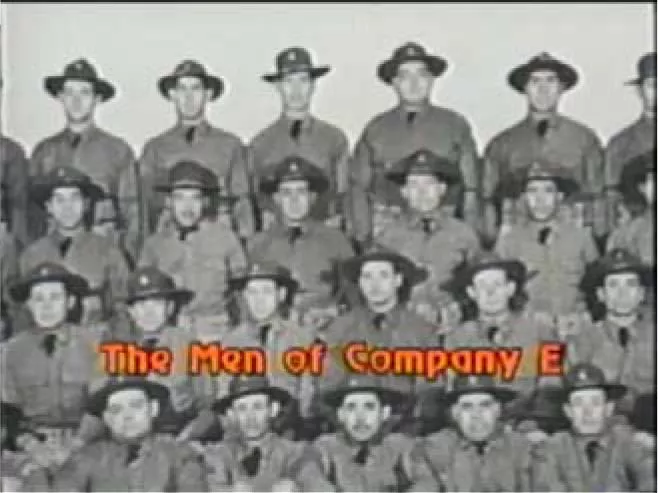 Company E served in Italy during World War II, taking great losses during a battle with German forces in 1944. The unit also played an important role in the liberation of Rome from Nazi occupation that year.
One of the five remaining Company E veterans – at 97, the oldest – recalled that he and his fellow soldiers proudly served their country.
"Company E was very special to me. There was nothing but people who looked like me, proud Mexican-Americans fighting for the country we loved," Angel Ponce
told the El Paso Times
at a monument dedication for the unit in June.
"We would break through any lines during battle. People knew how tough we were. There was nothing we couldn't do," Ponce told the newspaper.
Efrain Gutiérrez Jr. told the
San Antonio Current
that he and Plácido Salazar found out about the book and documentary while working on their own doc on Mexican-American veterans. They interviewed the book authors and agreed to host the event here.
"It's our history and it's way past due that it's told," Gutiérrez said.