During a Texas State Board of Education public hearing over changes to public school biology books this afternoon, former board chair Don McLeroy flatly told his former colleagues to adopt the textbooks and, "strike a final blow to the teaching of evolution," and support the Bible, putting to rest any questions that McLeroy, a hotly controversial past member of the Board, sought to inject creationism in Texas schools.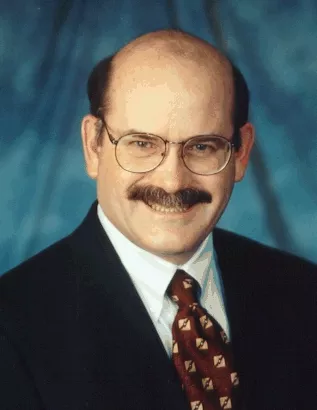 The textbooks are under board-appointed review from panelists with deep backgrounds in creationism and intelligent design who have offered up suggestions that include incorporating "Biblical principles" of creation science into the books, as the Current recently reported. The move to dilute evolution teachings and complaints about the lack of transparency in the textbook adoption process are coming under fire from advocacy and science groups.
McLeroy, a young-earth creationist, Sunday school teacher and dentist from Bryan, appeared elated to deliver his testimony before the board—this time talking as a citizen and not a member—saying he had been waiting four years to do so and was "excited" to finally be given the chance. "Even units on evolution support what the Bible says," said a bubbling McLeroy, who was appointed SBOE chair by Gov. Rick Perry in 2007.  McLeroy was one of the main subjects of a 2012 documentary exploring the board's politicization of curriculum. He's attributed to helping take the Board to new heights in the culture wars battle, in both science education and history curriculum. The Republican conservative was defeated in the 2010 GOP primary by moderate GOPer Thomas Ratliff.
The hearing is still going on, we'll have a full report in next week's Current.