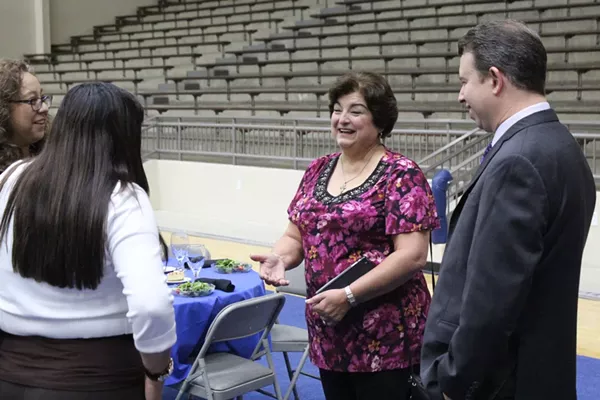 A federal jury has found former San Antonio Independent School District trustee Olga Hernandez not guilty of federal fraud and bribery charges.
Hernandez
had been charged for allegedly accepting bribes
over a seven-year-period in exchange for steering the district towards certain insurance contracts. But the jury disagreed with prosecutors, and after more than five hours of deliberation, they reached their non-guilty verdict, the
San Antonio Express-News reported
.
The jury's Tuesday decision brought Hernandez to tears.
According to prosecutors, Hernandez accepted cash, jewelry and travel expenses from Samuel Mullen (owner of Mullen Pension & Benefits Group), his former employee Joshua Cerna, and school district consultant William Haff in exchange for her influence over the school board and her votes for insurance contracts that would grant Mullen's insurance group commission. All three of the men previously plead guilty for participating in the alleged conspiracy.
Hernandez's defense argued that while she had accepted gifts, she never promised anything in return. According to her attorney, she and her husband believed they had forged genuine friendships with the men and their wives, and she wasn't aware she was being bribed.
"Now that I've heard all these stories of course, you know as I do that they were no friends," Hernandez
said during her testimony
.
Hernandez resigned back in February after she was arrested. She was on the board for 11 years prior to her resignation.