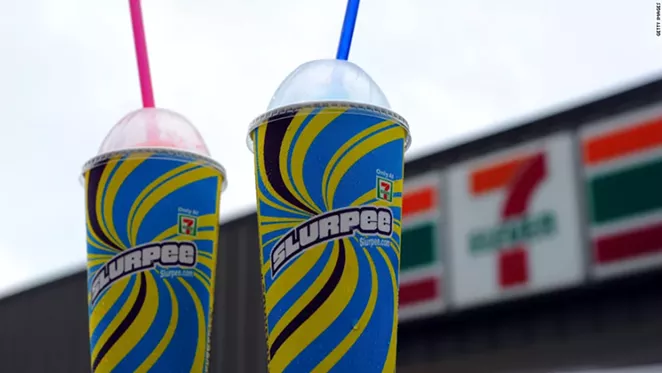 The second-best holiday on July is almost here.
Tomorrow, July 11 (7/11, get it?) is
Free Slurpee Day
at 7-Eleven. All San Antonio locations will offer free small slurpees from 11 a.m. to 7 p.m.
There are over a dozen slurpee flavors for you to mix and match to your brain freezing-est delight.
So have fun, down some free slurpees, maybe don't read the nutrition facts.
But don't overdo it like this guy, who tries to drink a boot-full of slurpee in 10 minutes. It ends about as well as you'd expect: