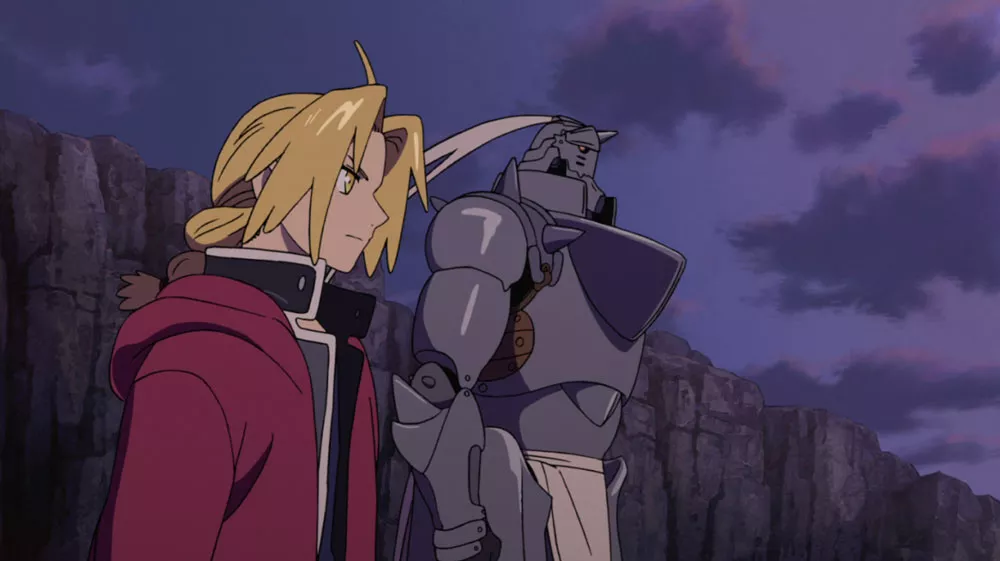 Fullmetal Alchemist: The Sacred Star of Milos is an aquired taste. Although full of action and adventure, the movie could bore anyone who is not previously familiar with its characters and plot.
Fans of the previous series, Fullmetal Alchemist: Brotherhood will appreciate director Kazuya Murata's desire to stay true to the work of writer Hiromu Arakawa. Without previous knowledge of the series it can be hard to follow, leaving parts of its audience alienated and lost in the woods.
The Fullmetal Alchemist series revolves around Ed and Al Elric, a pair of brothers well educated in the science of alchemy. After their mother passed away when they were little, the brothers attempted to bring her back to life by entering "the gateway of truth" (a sort of entrance way to heaven). As a result, Al lost his entire body and his brother Edward lost his leg and an arm (Al's soul is now affixed to a suit of armor). The series continues to follow the Elric brothers as they search for a way to gain back their bodies.
In The Sacred Star of Milos, a fugitive alchemist leads the Elric brothers to a distant slum valley inhabited by the Milos. Ed and Al find themselves in the middle of a multi-faction war between groups that are all in search of the sacred star. The brothers join forces with young alchemist Julia Chichton to find a higher power that will bring the war to an end.
The plot is filled with lots of information the audience is expected to remember, but it is hard to keep up with so much going on unless you are a diehard Fullmetal nut, the type that turned the series into a worldwide animation sensation. — Katy Schmader
Fullmetal Alchemist: The Sacred Star of Milos can be seen in San Antonio only at Santikos Northwest 14, 7600 IH-10 West, 5pm Sun, Jan 22, and 7pm Thu, Jan 26.