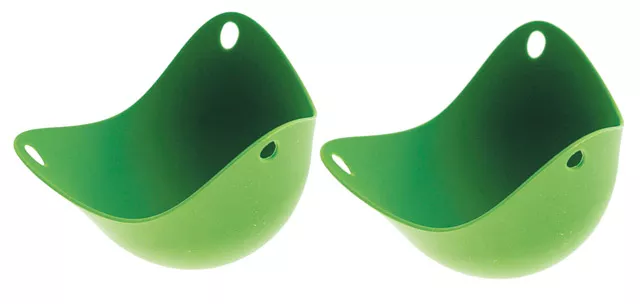 Silicone egg enhancers: Poachpods
Local culinary expert and food historian Melissa Guerra isn't easily impressed with high-tech gadgets for the kitchen. As the owner of the green-friendly Latin Market Kitchen at the Pearl Brewery (FYI: it just moved locations, but is still in the complex), Guerra is not interested in selling something in her store that is "just going to end up in the landfill."
"I don't buy into fads," Guerra said. "I really buy for durability and functionality. These products are going to be here 20 years down the line." Here are a few items she recommended that you probably won't have to replace until commercial mining begins on Mars.
MICROPLANE GRATERS
Originally created as a wood rasp for woodwork, this modern line of Microplane products can grate, shave, and zest anything from soft cheeses to rock-hard sea salts. Price: $14.95 - $24.95
FUSIONBRANDS POACHPODS
Poach an egg or melt some chocolate with these nonstick, silicone cooking tools. Just fill it with your desired food and float it atop some simmering water or place it in the microwave. Price: $11.95
EPICUREAN CUTTING BOARD
This eco-friendly kitchenware made of natural wood fiber was initially used for skate park surfaces. So, whether you're chopping up an onion or grinding across the surface, you know it's going to last. Price: $19.95
SPANISH CHURRO MAKER
If you're tired of stale churros at the local panaderia, make your own pan dulce with this specialized tool from Spain. If it could only make Abuelita Hot Chocolate too, we'd be talking. Price: $28.95