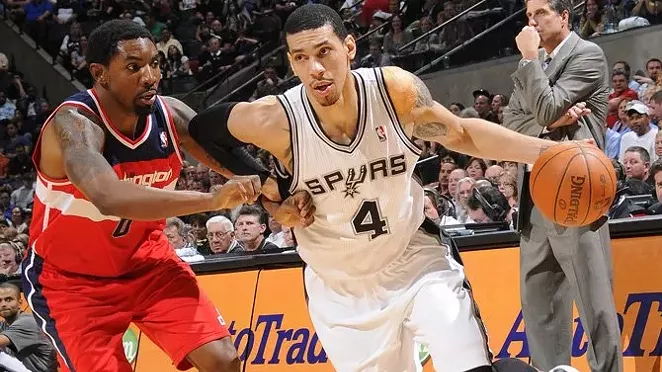 Via Facebook
Danny Green will sign your stuff
Spurs sharpshooter Danny Green will be at
Bush's Chicken
(8831 Potranco Rd.) today from 1 p.m. to 2:30 p.m., signing autographs and, presumably, eating fried combos that would make the Spurs training staff squeal. The Bush promo team invites you to bring jerseys and posters for Green to sign — no word if he'll sign Bush's menu items, but we can only hope.
Last season, the Spurs starting two-guard scored 11.7 points per game and shot an impressive .418 from deep. In July, Green re-upped with the Spurs with a four-year, $45 million contract.
May the lord of fried meat save you if you have to line up for autographs outside in the August heat, or if you order Bush's liver/gizzard meal.