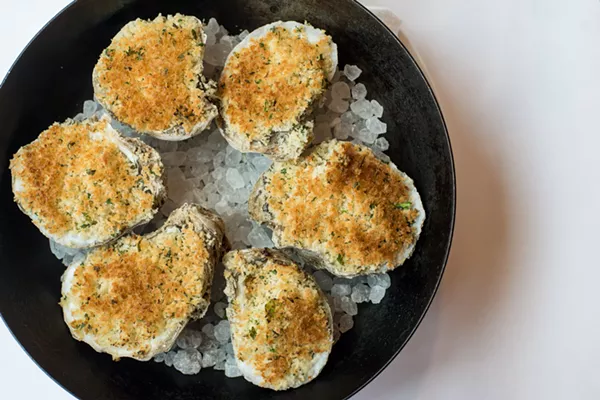 In advance of the biggest party of the year, Lüke San Antonio (125 E. Houston St., 210-227-5853) will host a Fiesta Medal Release Party on Tuesday, April 12, from 3 to 8 p.m.
How does the party take on its Fiesta spin? Chef John Russ will merge both Nawlins fare with San Antonio flavors so expect NOLA-style baked oysters, crawfish and boiled corn in a cup, shrimp etouffée empanadas and andouille on a stick. Wash it down with a French 75.
The night will also feature tunes from The Spiders Jazz Quintet.