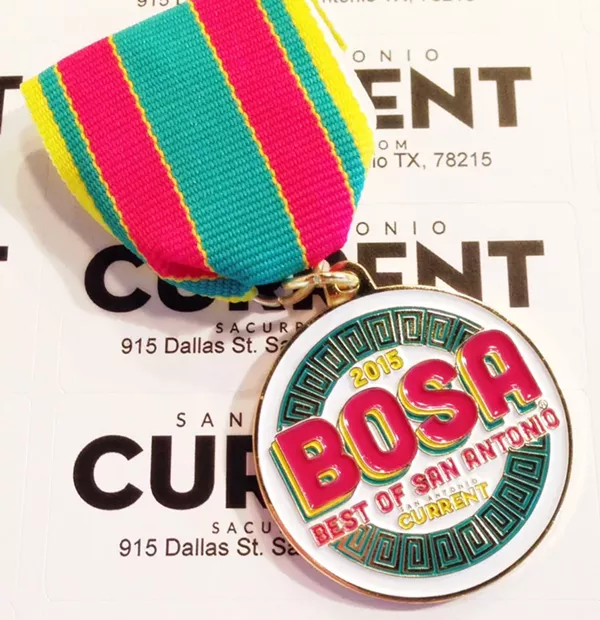 San Antonio Current
You know you want one.
Our 2015 San Antonio Current medals have arrived. Drop by our office, Monday through Friday, 8:30 a.m. to 5 p.m., to make a purchase. Our Fiesta medals are $10, cash and cards are accepted.
Get your hands on one of the most stylish Fiesta medals in town, and look out for our annual Best of San Antonio issue next week. Find out this year's crop of winner when it hits stands on Wednesday, April 22.