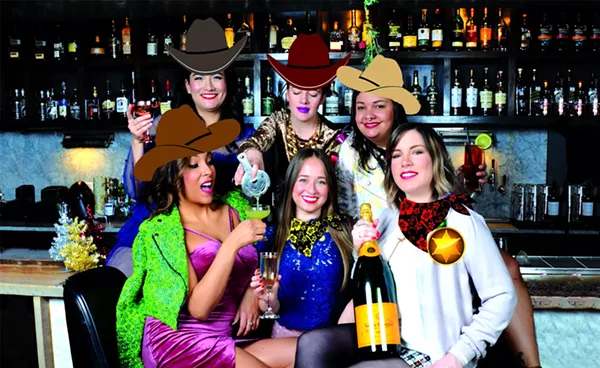 Photo by Bryan Rindfuss / Illustration by Carlos Aguilar
The
Current loves a good Girl Gang
. And our resident gals are putting on their best boots during the San Antonio Cocktail Conference for a Honky Tonk Takeover at Paper Tiger on Saturday, January 13.
Made up of founding members Danielle Chapman, Denise De Glopper, Haleigh Guillory, Karen Tartt, Zulcoralis "Zulco" Rodriguez, and Vanessa Vara, Girl Gang SA is teaming up with girl gangs from across Texas to host this cocktail competition. Ford's Gin will sponsor the affair with assists by Cana Brava Rum, Aylesbury Duck Vodka, and Tequila Cabeza (part of The 86 Co. portfolio), with the bartenders going head to head to see who makes the best cocktail in Texas.
Proceeds from the event will benefit Planned Parenthood, as is Girl Gang's mission to help nonprofits.
Prices vary per cocktail. The event runs 11 p.m. to 2 a.m.
2410 N. St. Mary's St., facebook.com/girlgangsa.