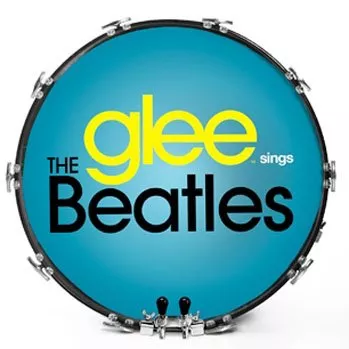 Glee is returning for its fifth season this Thursday and taking on songs by the biggest, most influential band ever—the Beatles. The show will be devoting two episodes to the Fab Four: Thursday's premiere, "Love, Love, Love," followed by "Tina In The Sky With Diamonds" on October 3.
Covering the Beatles is tough for anyone—just ask Carrie Underwood, who delivered a lackluster performance of "Yesterday" at the Emmys on Sunday. The New Direction crew gives it an earnest attempt but, for a show like Glee, it's not so much about achieving musical excellence but the context that the songs add to the storylines. Add to that, I doubt the Glee audience will be as critical as the average Beatles' fan, considering for many of them this will be their first time being exposed to the Beatles, who released their first single 51 years ago this October. All they really care about is if Blaine and Kurt are going to make it.
The one song that stands above the rest in the Beatles' episodes is "Here Comes The Sun" sung by Santana (Naya Rivera) and guest star Demi Lovato, (SPOILER) whose character will be a new love interest for Santana. Speaking to Ryan Seacrest, Lovato said, "I don't want people to take from this, 'Oh my god, Demi is kissing a girl.' I want people to take from it [that] this is actually an incredible step in our generation today where I'm able to play a young lesbian on primetime TV. I'm honored to be able to be hopefully inspiring people with my character to be who they are and not be afraid of it or ashamed."
Listening to these songs it's hard not to imagine the affable Finn Hudson (Cory Monteith) singing "Something" to Rachel, which is instead sung by Sam (Chord Overstreet) who gives a very respectable performance. With the untimely and tragic death of Monteith, it's unsure how Glee will fill the absence of such a beloved character, who will be remembered in the third episode, "The Quarterback."
The album featuring all the songs from the two episodes, Glee Sings the Beatles is available via Columbia Records on download and CD. Or, if you want to get the real Beatles experience, do yourself a favor and buy any of the Beatles' albums.
Tracklist:
1. Yesterday
2. Drive My Car
3. Got To Get You Into My Life
4. You've Got To Hide Your Love Away
5. Help
6. A Hard Day's Night
7. I Saw Her Standing There
8. All You Need Is Love
9. Get Back
10. Here Comes The Sun
11. Something
12. Sgt. Pepper's Lonely Hearts Club Band
13. Hey Jude
14. Let It Be