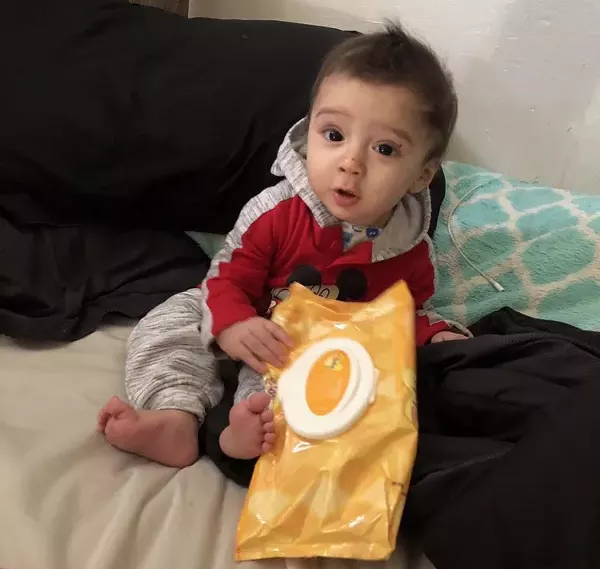 Twitter / SATXPolice
King Jay Davila
The tragic story of King Jay Davila's death has saddened many in San Antonio and elsewhere in the U.S., allowing scammers to capitalize on the heartbreak.
Representatives from popular fundraising site GoFundMe said the company is
looking into accounts
related to King Jay, some of which began accepting donations for the baby's burial. One page is asking for $10,000 that would allegedly go toward the expenses.
But that isn't the case. Castle Ridge Funeral Home will pay for King Jay's funeral, while nonprofit Any Baby Can is donating the site for his final resting place.
The CEO of Eagles Flight Advocacy and Outreach, which hosted a balloon release on Sunday at the site where King Jay's body was buried, said the family is aware of the arrangements.
Just took this photo of the memorial made for 8-month-old Baby King. Family members tell me they picked-up hundreds of teddy bears from here today, because they don't want rain to ruin them ahead King's funeral. pic.twitter.com/LkSwfe8kl3

— Matthew Seedorff (@MattSeedorff) January 15, 2019
"There is no reason for GoFundMe accounts to start,"
said Pamela Allen
of Eagles Flight. "There is no reason for people to be standing out with his picture trying to collect money."
Unfortunately, though, it appears someone is. If people want to help, Allen suggests donating money to nonprofits that deal with child abuse.
Stay on top of San Antonio news and views. Sign up for our Weekly Headlines Newsletter.