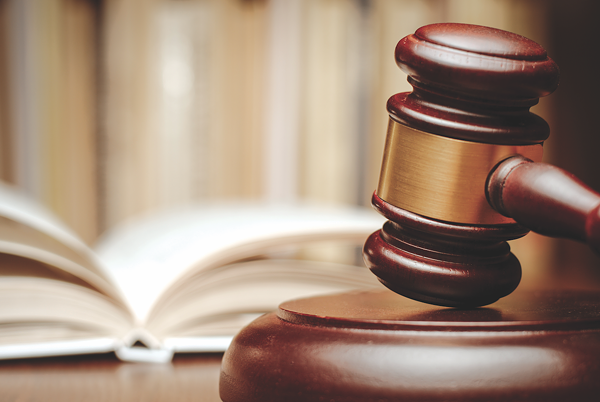 Local telecom company Grande Communications is going toe-to-toe with the music industry over its demand that Internet service providers, or ISPs, become copyright-enforcement cops and blacklist customers accused of illegal downloads.
Last year, 18 music labels, including UMG, Warner and Sony, sued San Marcos-based Grande for allowing users to download copyrighted works over its fiber-optic lines, claiming it had helped facilitate "more than one million infringements."
But in a filing this month in U.S. District Court in San Antonio, Grande called bullshit and urged the judge to reject the claim. According to the filing, the recording industry backed Grande into a corner, forcing it to pick between kicking off customers over questionable piracy claims or being stung by stiff copyright penalties.
Grande officials declined comment, but the filing spells out an alarming shift in the beleaguered recording industry's anti-piracy strategy. Instead of going after individual downloaders and the websites they use, it's now targeting broadband providers and expecting them to permanently blacklist people accused of illegal downloads.
"Having given up on actually pursuing direct infringers due to bad publicity, and having decided not to target the software and websites that make online file-sharing possible, the recording industry has shifted its focus to fashioning new forms of copyright liability that would require ISPs to act as the copyright police," Grande's filing states.
The Recording Industry Association of America, which represents the music labels, said it's not waging war on ISPs but going to court with Grande over the company's willingness to turn a blind eye to piracy.
Under current law, the RIAA sends notices to ISPs when it suspects user are making illegal downloads, and the providers are expected to reprimand the repeat offenders. Some Grande users had spurred hundreds such letters and faced no penalties, RIAA spokeswoman Kara Duckworth said.
"They saw the information, and they chose to do nothing," Duckworth said. "It's a clear example of putting profits before following the law."
Pervasive Monitoring
The Grande case isn't the industry's first time to target an ISP.
Earlier this month, music group BMG Rights Management announced a "substantial settlement" with cable provider Cox Communications in a similar digital-copyright battle.
With that victory in hand, consumer advocates worry RIAA smells blood in the water. And that could prompt intrusive monitoring of Internet users' accounts — whether or not they know a BitTorrent site from a BitCoin.
"The incentive would be for an ISP to kick suspected infringers off the network before the record companies become aware of them," said Meredith Rose, policy counsel for D.C.-based consumer group Public Knowledge. "That would lead to a pervasive monitoring of Internet traffic I don't think anybody's OK with."
In its filing, Grande also questions whether the music labels even have the necessary evidence to accuse its customers of illegal activity. After all, RIAA relies not on legal authorities to make that call but Rightscorp, a private company whose technology zeroes in on pirates' IP addresses when they download.
The problem, critics say, is that Rightscorp's system presumes guilt by linking an IP address to a person who simply may not have used it. Pirates frequently "piggyback" onto neighbors' Wi-Fi systems to hide their activity, and who knows what your roommate is doing on your computer when you're at work.
"An IP address is like a phone number," Rose said. "There could be any number of people on it."
Shaking 'Em Down
The suit also begs the question why the music industry hasn't yet challenged the online industry's biggest players, namely AT&T, Charter and Comcast, whose subscriber numbers dwarf those of a regional player like Grande, who serves San Antonio, Austin and a few other Texas cities.
"The big telecom companies really are just law firms with phone antennas on top of the building and cable boxes at the bottom," said Roger Entner, founder of Boston-based tech research firm Recon Analytics. "If RIAA went after the big guys, their lawyers would just laugh and say, 'Sure, hump my leg.' So, instead they'll go after the smaller companies and try to shake them down."
RIAA disputes that Grande's small size has anything to do with its lawsuit. The number of incidents on its network simply showed it to be a "particularly egregious offender," Duckworth said.
Whichever the case, the Texas company's fate in court is likely to have a big impact on whether the music industry keeps after that strategy – and what that means for our online privacy.
Stay on top of San Antonio news and views. Sign up for our Weekly Headlines Newsletter.