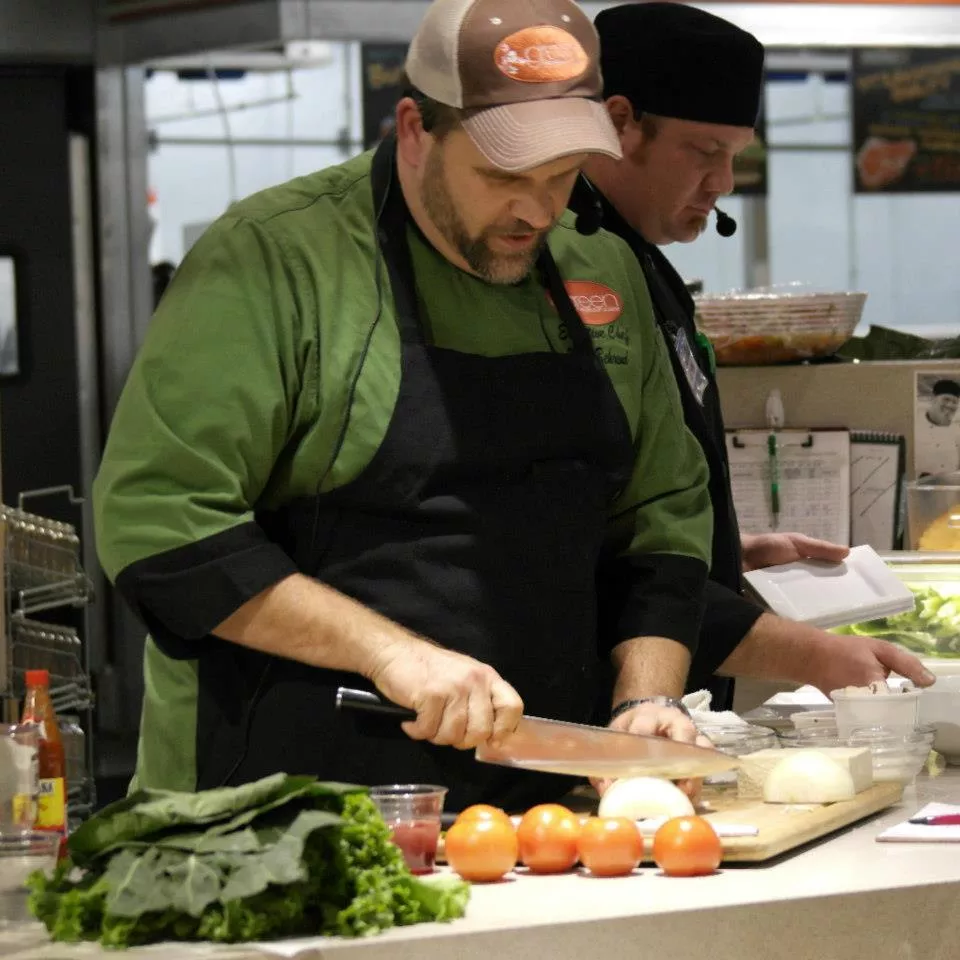 Learn how to whip up Green's specialties at home. (Courtesy)
Green Vegetarian Cuisine executive Chef Mike and bakery Chef CeCe will be teaching us how to cook healthy again during two cooking classes in October.
For the first class they'll teach guests how to cook vegan dishes using squash at 6:30 p.m. Oct. 17 at the Barshop Jewish Community Center at 12500 NW Military Hwy.
Gluten-free dishes will be the focus of the second class at 6:30 p.m., Oct. 22, at The Culinary Institute of Americas, 312 Pearl Parkway Ste. 2102.
Get a four course meal, a drink, and take home recipes for $25 a class.
To reserve your seat for the first class visit:
http://www.jccsanantonio.org/index.php?src=directory&view=jccclasses&srctype=detail&refno=3764&category=Adult
To reserve your seat for the second class, visit: https://www.eventbrite.com/event/8081470897.