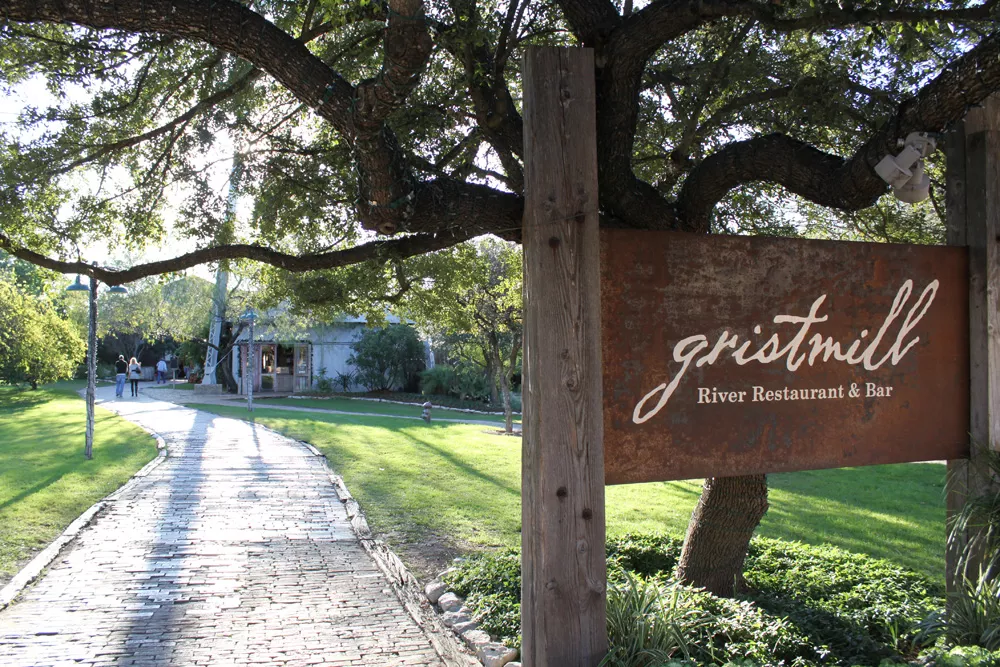 Family friendly food ahead.
Urbanspoon released its mouthful list of Top 100 Most Popular Family Friendly Restaurants in the US and the Gristmill River Restaurant & Bar (1287 Gruene Road, New Braunfels) made it on the list with an 88 percent approval rating.
The list was compiled based on restaurants that "received the most positive reviews from professional food critics, bloggers, and the Urbanspoon community of diners."
The Gristmill sits on the banks of the Guadalupe and has cranked out South Texas fare, along with its signature desserts since 1977. The restaurant caters the monthly Gospel Brunch with a Texas Twist inside Gruene Hall, and the menu includes oven roasted turkey breast, seasoned roast beef, smoked Polish wedding sausage, Falls City pepper bacon, garlic mashed potatoes, migas, fresh hot sauce, tomatillo verde sauce, scrambled eggs, Texas French toast, buttermilk biscuits, cream gravy, fried apples, fresh seasonal fruits, fresh juices, iced tea, coffee and soft drinks. Adults also receive one free champagne drink, otherwise beer, wine, champagne, and mimosas are charged separately.
Another SA-area restaurant to make the list was Chama Gaucha Brazilian Steakhouse, at 18318 Sonterra.
GIVEAWAY ALERT! Comment with your name on this post AND sign up for our newsletter at www.sacurrent.com/signup to be entered to win *2 TICKETS* to Sunday Brunch! (Entries accepted through Thursday 8/8 at noon.)