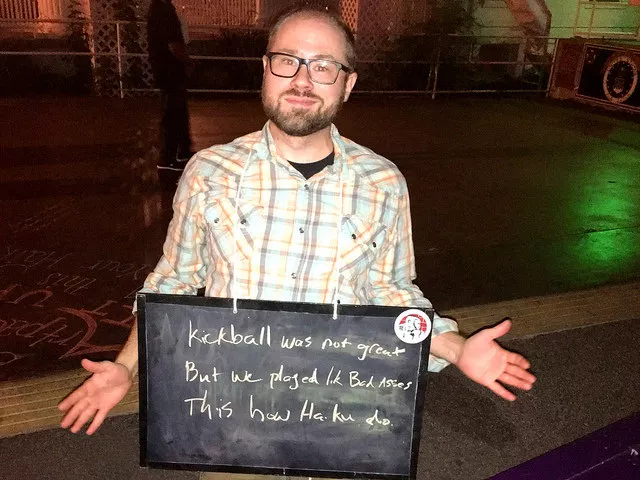 Via Flickr Creative Commons (Guerilla Haiku Movement)
Guerilla Haiku Movement takes chalk poetry to the San Antonio Coalition for Life.
The Guerilla Haiku Movement, a travelling interactive public art exhibition, will bring 5-7-5-syllable sidewalk scrawlings to the area near the San Antonio Coalition for Life (154 Babcock Road) after 10 p.m. on Friday, October 9.
Some of the works by Guerilla Haiku deal with community concerns and current events. On Friday, the poems outside the Coalition for Life will focus on women's health and reproductive rights. The project is a collaboration between Guerilla Haiku and the Feminist Women's League of San Antonio.
Check out other examples of Guerilla Haiku's improptu chalk art in San Antonio below:
I am back at work - I'm loving it back at #SAPD - I have to go now ----- hanging with the chief - and seven second sound bites - this is my wild life #sanantonio #NNODRA @artpace @sa2020 #haiku #ghmsa

Posted by Guerilla Haiku Movement on Tuesday, October 6, 2015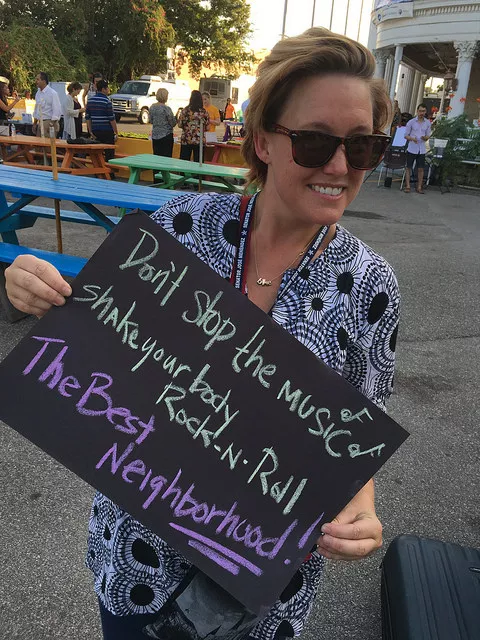 Via Flickr Creative Commons (Guerilla Haiku Movement)