How many hours of television do you watch in a day?  In a week?  In a year?
If you had a childhood anything like mine, there was at LEAST one utterance from your mom warning that the TV would "rot your brain."  As a kid, I'd roll my eyes and mutter. As an adult I feel obligated to pause and consider her words (at least a bit) before similarly rolling my eyes and muttering.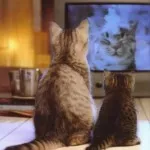 I wouldn't usually admit I do a whole lot of TV watching (and often find myself downplaying the number hours I put in basking in its warm glow), but I'll say that I do watch some here and there. As much as I'd like to believe all I do is watch the news or weather for purely "informational" broadcasts, I've got a handful of super-secret guilty pleasure shows.
So, in anticipation of my friend Jennifer Pozner coming to town and all the glorious picking apart we're going to do of the television I pretend I don't watch, here's my down-and-dirty confession: my top three guilty pleasure programs.
Bridezillas: This one is, ironically enough, my mom's fault. I went to dinner with her and a friend one night and the hostess played a few episodes off her DVR after the meal. It was everything four girls could feast on: nightmarish scenarios, gratuitous freak-outs, and girls behaving badly. We laughed at the dresses, at the families, and at the brides as they turned what should have been an incredible experience into a disaster scene.

The Real Housewives Series: This one, I'm blaming on a friend of mine. He likes to "mind dump" while watching the worst thing he can find on television and, regardless of locale, the Real Housewives fit that need to a tee. Watching the wives go through their closets, dump their children on other people, and uphold shopaholic ideals above all else makes me cross myself and want to hug my mom. She was, by no means, Betty Crocker. But looking at the Housewives' idea of family life makes her look like mother of the year.

The Jersey Shore: Initially repulsed by the idea of a bunch of my super-distant relatives (hey, Italy!) further solidifying racial stereotypes on national television, I've warmed up to the kids from Jersey. Maybe it was the marathon catch-up session with a girlfriend or the wistful desire to live in a world where all I had to do was wake up, eat food, work out, and party all night, but the insane drama and rampant "smushing" mesmerized me.
Now, you can say what you want about my choices, but these shows all held top-grossing spots on national rating systems. These cream-of-the-crop selections of "trash" TV make more Americans stop, watch, and keep watching than we'd like to admit.
If you've never seen them, good for you. If, like the rest of us, you've at least got a basic knowledge of reality television, take a minute to think about your three go-to guilty pleasures.  What do they say about you?
Better yet, what do they say about all of us?