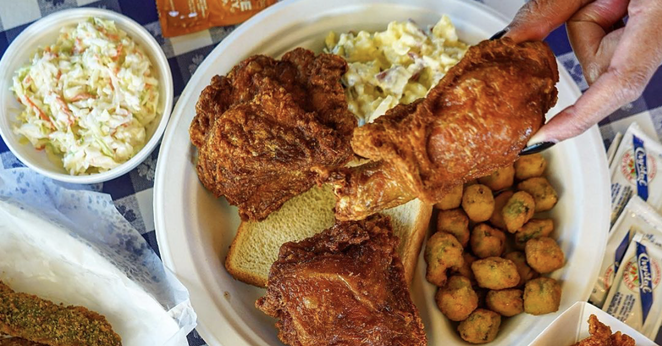 Instagram / phileats_
Tennessee-based Gus's Fried Chicken is bringing its "world famous" fried yardbird to the Alamo City.
This week's food news brought opening dates for three new spots — and free frosty treats, to boot. Hey, "frosty" sounds good to us too as June heat settles over San Antonio.
Read on for more details about how to take advantage of free milkshakes next week, or frozen to-go daiquiris as early as Friday afternoon.
So many restaurants, so little time. Find out the latest San Antonio dining news with our Flavor Friday Newsletter.