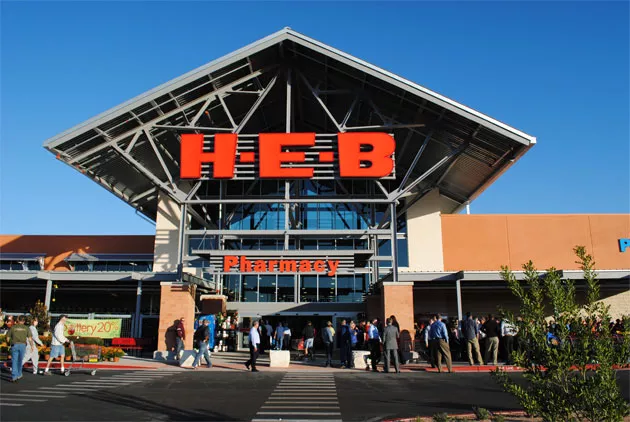 It's no secret that San Antonians love H-E-B, but according to industry publication
Produce Blue Book
, the homegrown grocery giant is using technology to change and shape the way we shop for local produce.
H-E-B currently controls nearly 60% of the South Texas grocery market,
Blue Book
writer Cristina Adams reports. What's more, its investments in technology — purchasing Favor delivery in 2018, offering curbside pickup options and developing an H-E-B Go app for customers to scan and pay for items without waiting in the checkout line — is making it hard for other retailers to break into the market.
This isn't great news for major retailers like Lidl, a German grocery company that paused its store plans for the Texas market. Still, specialty chains like Royal Blue Grocer and 99 Ranch Market have been well-received by the Lone Star State residents.
H-E-B still faces competition from retailers like Walmart and Amazon, which have expanded their grocery delivery services through Postmates and Whole Foods, respectively.
H-E-B is already building a warehouse location slated to open in East San Antonio later this year, and the retailer has plans to build a new technology lab with Favor in Austin.
Die hard fans don't have to worry about the company abandoning its "here everything is better" approach, though. It's working. Even amid industry changes, H-E-B has managed to hang onto its status as one of the biggest grocery retailers in the nation and the biggest in the state.
A previous version of the story echoed that there was talk surrounding a tech lab in Austin, plans for the lab were in fact confirmed by H-E-B in late 2018.

So many restaurants, so little time. Find out the latest San Antonio dining news with our Flavor Friday Newsletter.