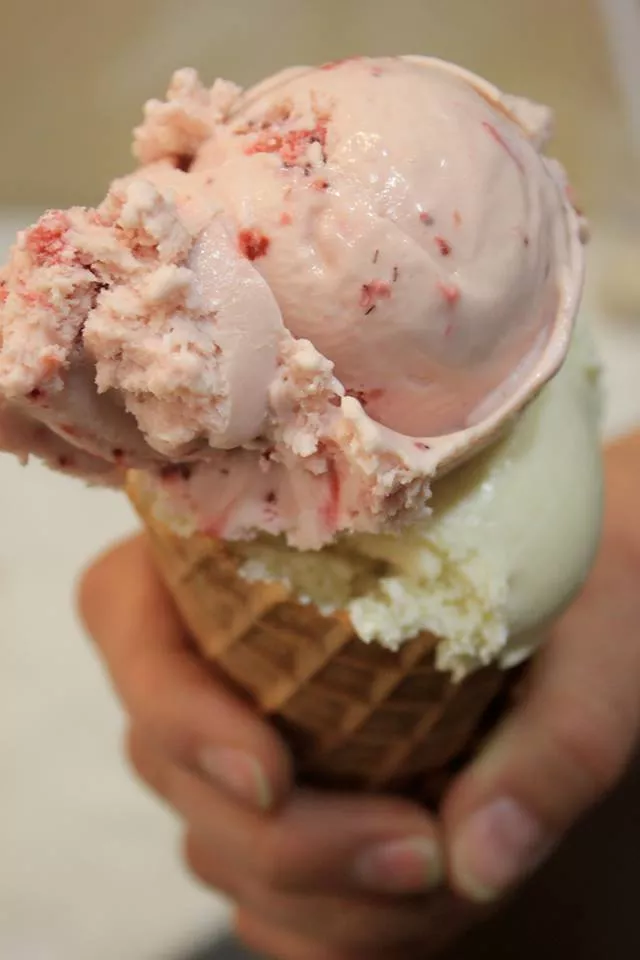 Free Cone Day is coming up. (Courtesy)
Just in time for SA's hellish summer, Häagen-Dazs will host Free Cone Day on Tuesday, May 13 from 4 to 8 p.m.
Customers can stop by the Alamo-Menger Hotel (214 Alamo Plaza South, 210-226-2266) or Riverwalk – San Antonio (207 Losoya Street, 210-226-2006) and enjoy a complimentary scoop of their favorite flavor. This year, two of the new Häagen-Dazs Gelato flavors – Caramelized Banana Chip and Tiramisu will be available, according to a press release. Customers are encouraged to use the hashtag #HDfreeconeday (which makes it seem like the cone has really great resolution and picture quality).
Last year, the ice cream chain gave out 20,000 free cones.