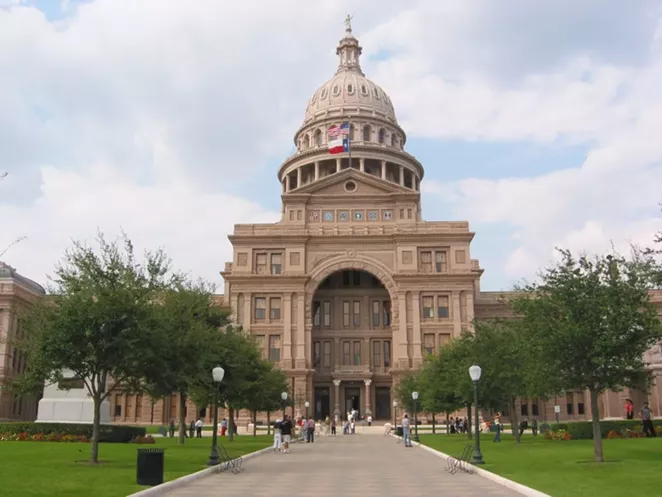 Ready to get your vote on again, San Antonio? Polls are open until 7 p.m. today for the special election to replace longtime San Antonio legislators Mike Villarreal and Leticia Van de Putte—both of whom vacated their positions at the Texas Capitol to run for mayor of the Alamo City.
Peruse the Bexar County Elections Department
resources
to find out where your polling place, and don't forget to grab
one of these accepted forms
of photo identification when you head out.
Here's one more
rundown
of the list of candidates for each race:
House District 123, formerly held by Villarreal:
Melissa Aguillon, Democrat: Local marketing and public relations professional

Diego Bernal, Democrat: Civil rights attorney, former District 1 City Council member

Roger V. Gary, Libertarian: Sales and marketing professional, former chairman of the Libertarian Party of Texas

Paul Ingmundson, Green Party: psychologist, sleep therapist, adjunct professor at the University of Texas Health Science Center at San Antonio

Walter Martinez, Democrat: former state legislator, former City Council member, local businessman

Nunzio Previtera, Republican: Insurance agent
Senate District 26, previously held by Van de Putte:
Trey Martinez Fischer, Democrat: State representative, attorney

Alma Perez Jackson, Republican: Retired

Jose Menendez, Democrat: State representative, vice president at real estate agency

Joan Pedrotti, Republican:

Al Suarez, Democrat: Mayor of Converse, Texas

During
early voting
, which ended last Friday, 7,800 San Antonians cast a ballot.