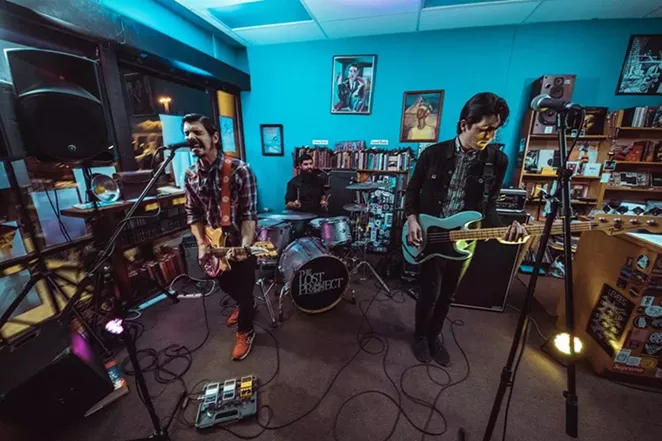 https://www.facebook.com/TheLostProject/
On Tuesday, May 16, San Antonio bands will battle it out at the Hard Rock Cafe downtown for a chance to win a $1,000 grand prize (cue "Stakes Is High" by De La Soul).
The San Antonio winner
will then advance on to the next round, which will be judged by a panel of international music industry professionals in what we're assuming will be some sort of American Idol do-or-die cut-throat format where bands will probably try to sabotage each other Tonya Harding style. (OK, probably not — but maybe?)

The eventual winner perform during halftime at Hard Rock Stadium in Miami, Florida, and get a chance to create a professionally-produced music video, which will then screen at Hard Rock locations across the globe.

The contest is part of the revamped live music programming the Hard Rock Cafe started earlier this year with local rock and rollers Lonely Horse and Mockingbird Express kicking things off back in February. The bands competing this year are:
The Lost Project
Jeff Jacobs Band
Fulcrum Lake
Jay Wimberly
May the odds be ever in your favor.
7pm, Free,
Hard Rock Cafe San Antonio,
111 W Crockett St #210. For more information visit the Facebook event page