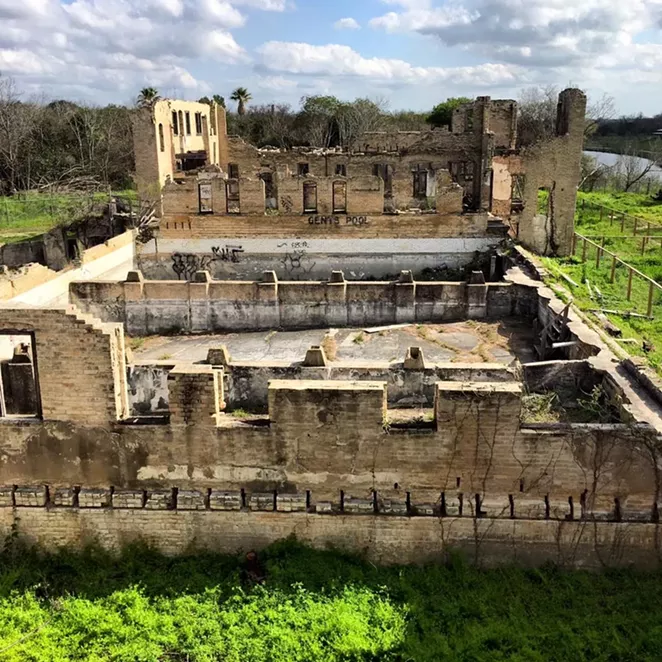 Tickets are still on sale for
Hot Wells Harvest Feast
, which will be held at the Historic Lone Star Brewery (600 Lone Star Blvd.) this year on June 15 from 6 to 9 p.m. Hot Wells off Presa Street is currently being turned into a park through the conservancy's fundraising efforts.
Curated by chef Robbie Nowlin with artist Justin Parr and the Hot Wells Conservancy, the Hot Wells Harvest Feast has snowballed into a can't-miss event as it bring together most of the city's premiere chefs for one evening of food and booze.
The chef/bartender roster for 2016 will feature Jason Dady (Jason Dady Restaurant Group); Stefan Bowers (Feast/Rebelle); John Fahle (Outlaw BBQ); Josh Cross (formerly with Toro Taco Bar); Halston Connella and Andrea Morgan (Brigid); Geronimo Lopez (Botika); Jeret Peña (The Brooklynite); Lorenzo Morales (The Old Main Assoc.); PJ Edwards (Austin's Chicon); Luis Colon (Folc); Javi Gutierrez (Park Social); Brandon McKelvey (Say.She.Ate); Ernie Estrada (H-E-B); Rebecca Masson (Houston's Fluff Bake Bar); Jorel Peña (Rumble); Damien Watel (Chez Vatel Bistro); JC Rodriguez (Con Safos); John Russ (Lüke San Antonio); Nox Ybarra (Zinc Bistro & Wine Bar); Jeff White (Boiler House); Ashby Cowart (Eilan); Charles Gonzalez (Rosella Coffee Co.); Paul Morales (Fredo's Ristorante); Mark Bliss (Bliss); Sam Tate (Southerleigh); and last year's competition winner Christopher Jara (pastry chef at The St. Anthony Hotel and upcoming Cafe Dijon).
Tickets ($75 each or $125 for two) are available at
hotwellsconservancy.org
.