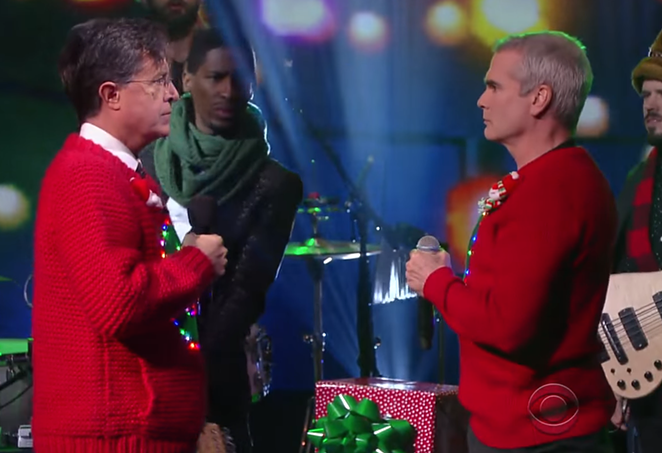 Youtube
If this doesn't get you in the holiday spirit ... I don't know. You may not be a big Henry Rollins fan. You don't find ugly sweaters that funny. Not my problem, really. This is like cute, cuddly kittens for me.
Because Ol' Hank is synonymous with the spirit of Christmas, he stopped by
The Late Show with Stephen Colbert
to chat about the power of anger, his most recent film
He Never Died
and to sing a classic Christmas carol with an ugly ass sweater on. Typical day-in-the-life-of-Henry Rollins shit.
He Never Died
is a comedic horror film written and directed by Jason Krawczyk starring the ex-Black Flag and The Rollins Band frontman as a cannibalistic hermit who has retreated from society to avoid his eating-people tendencies. The film premiered at this year's SXSW Film Festival and received mostly positive reviews. It is being released in select markets today. Rollins is currently in talks to play main character "Jack" in a mini-series.