This is my own definition of a volunteer--a person who shares time, talents, experience, and love to a help make a difference in their community.
While most nonprofits use volunteers all year round, there is a greater need during the holidays. Here are a few opportunities I ran across this week from Twitter and other sources. I've linked to the charities so you can find out more and get contact information.
The Great Turkey Challenge--5K Run/Walk Event--For every $10.00 donated, the San Antonio Food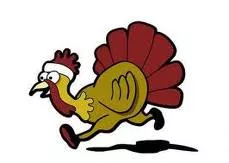 Bank can provide one turkey to a family in need this holiday season.
H-E-B Feast of Sharing--visits 23 communities in and around San Antonio with meals, activities, music and more.
SA Youth--Needs persons to play Santa Claus at their various locations on various dates through December. I figure this would be a real kick.
Big Brothers Big Sisters--provides school-based mentoring for at-risk kids. Be a mentor, what better present for a child in need of a friend.
If you are a nonprofit who has volunteer opportunities to share, please contact me at Beyond Paychecks.
For more from Laura Carter follow @LauraCarter or click: A Small Blog