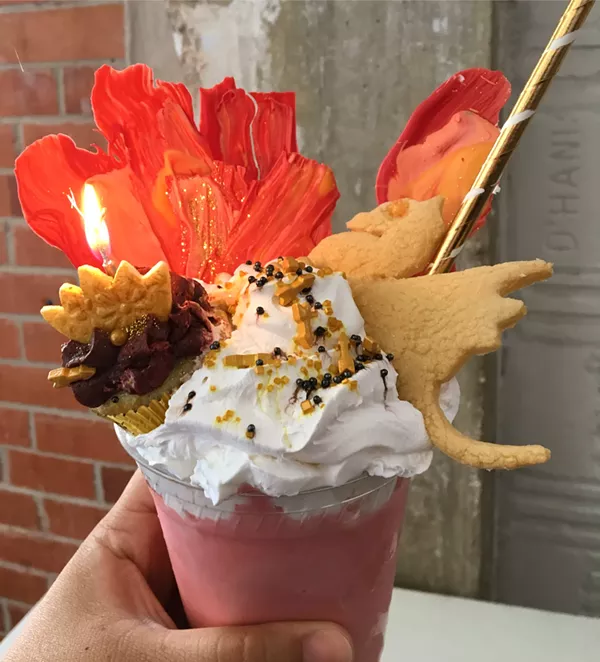 Jessica Elizarraras
Expect a smaller version of this insane milkshake
As we mentally prepare for the season finale of
Game of Thrones,
Honeysuckle Tea Time is showcasing their dragon-inspired milkshakes again this Friday from 6 to 8 p.m. inside West Elm.
Tickets
, $8, for these mini shakes are up now. Though we wouldn't use the word demure when describing anything Honeysuckle makes, these minis will feature less accoutrements than Sunday's epic shakes (pictured above). For Living vs. Dead, expect an icicle cupcake with a wintery effect or a crown cupcake with a fiery effect. Both are topped with chocolate bark. No direwolf or dragon cookies here.
Make sure to reserve your tickets. Sunday's event was completely sold out.
201 E. Grayson St.