Doctor's orders - Bringing the news from New Orleans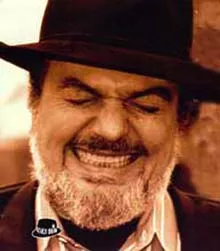 Dr. John, still walking on guilded splinters


"I have an announcement to make. There's some bad ribs going around." Whatever possessed Dr. John to participate in a 1981 SCTV Chinatown parody called "Polynesiantown," sketch-comedy nerds will forever be thankful. The New Orleans piano virtuoso also known as Mac Rebennack has performed his hit "Such A Night" half-a-million times, but his SCTV appearance was the only time he followed it by doubling up in pain and warning an already gastrically distressed crowd to steer clear of the baby backs. Rebennack rolled with the comedic punches on SCTV the same way he's rolled through his four-decade-plus career: with a deadpan acceptance that says whatever the gig calls for, he'll find a way to make it work.
The doctor had a brief commercial window in the '70s when he scored with "Such A Night" and the sassy funk of "Right Place Wrong Time." But his status as a genuine New Orleans legend on par with the Neville Brothers and Allen Toussaint doesn't really derive from the modest impact of his recording catalog. It has more to do with his style: the smooth assimilation of stride-piano techniques wedded to a gruff voice that slurs and bends words until they form a language of their own.
Dr. John
With the David Holt Band

8pm
Fri, Apr 29
$35
Gruene Hall
1281 Gruene Rd., New Braunfels

Whether interpreting a jazz standard such as Duke Ellington's "In A Sentimental Mood" or the Crescent City R&B perennial "Iko Iko," he's always unmistakably himself. That's why he felt confident enough to recently cover the done-to-death New Orleans signature tune, "When the Saints Go Marching In" as a church spiritual. He was sure that no one had ever done the song his way.
Other musical artists grow, evolve, adapt, or mutate over time. If Dr. John never really changes, it's because he had it figured out from the beginning.