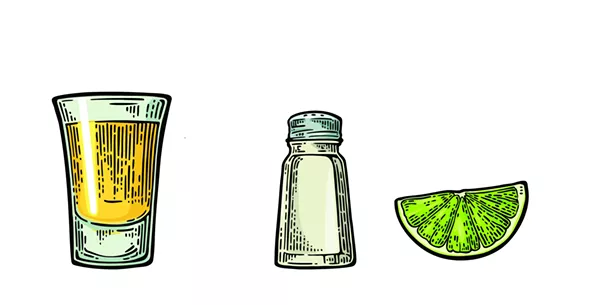 TEQUILA IN CRISIS!! SUPPLY AND QUALITY IN JEOPARDY AS LARGE LABELS SEEK SHORTCUTS, RUN ROUGHSHOD OVER ARTISINAL PRODUCERS!!
If the supermarket tabloids cared about anything but what star is allegedly cheating on whom (or is dying of an incurable disease), the above headline might make a lot of sense. Though no-stranger-to-tabloids George Clooney, who, along with partners, just sold his Casamigos tequila brand for nearly one billion bucks, might beg to differ, there are indeed issues in Agaveland. Some do have to do with suppression of individuality in favor of mass-production conformity, some with the simple fact of blue agave monoculture, others with the demand-driven pressure to ship more and more product. A recent seminar at the San Antonio Cocktail Conference's first fall session — a kind of teaser for January's main event, put much of this in perspective.
While striving mightily to appear even-handed, the tequila representative presenter, John Garrett, was clearly on the side of smaller producers and their traditional techniques: natural pollination (often by bats) of the blue agave plant from which tequila must be made, reduced use of pesticides that harm both the environment and the jimadores, or harvesters, rejection of harvesting of immature plants, processing in brick or stone ovens, grinding of processed agave in stone mills, or tahonas, fermentation in tanks open to local environmental influences, distillation in copper pot stills … "Tequila is a spirit much like wine — completely driven by sense of place," he said. It's a factor that the giants of the tequila world have completely ignored in the rush to supply a market that, in the U.S. alone, was up over 7 percent last year. (Casamigos doubled its worldwide output between 2014 and 2015, according to industry sources.)
One Texas barman is even more outspoken. Bobby Heugel of Houston's tequila and mezcal-centric Pastry Wars displays a chalkboard indicating brands they decline to carry — and the reasons for rejection. Much of Heugel's wrath is reserved for the companies (Cuervo, Sauza, Herradura and Cazadores among them on the tequila side — this according to muchoagave.com, which posts a full list) that use a difusor to extract from the agaves, cooked or uncooked, the maximum amount of starches, the component that is converted to sugars for distillation. The process results in a bitter taste, again according to muchoagave, so any expectations of "cooked agave" flavors and/or sweetness must be contributed by additives at the end of the speeded-up distillation process. It's all in the name of efficiency.
And it's all our fault. After everyone's college years, during which time we drank "mixtos," which, by Mexican law, need only contain 51 percent alcohol from agaves (the rest being from any kind of sugars/starches — not necessarily specified), we slowly got used to better quality (and better tasting) spirits from 100 percent blue agave. Thus, in what should have been a virtuous drive to drink better, we increased demand on an agricultural product that takes anywhere from 7 to 8 years to mature and has historically been subject to boom-and-bust cycles of planting. According to Garrett, agave prices are now in full "boom" mode, clocking in at 20 pesos a kilo, "the highest price ever." Just 18 months ago, he said, that price was five pesos, and the result is that many smaller producers have been forced out of business. Another result is that more and more "efficiencies" will be sought, more fertilizers and pesticides will be used, agaves will be harvested earlier …
So what's a conscientious consumer to do? Pay more for those surviving, small producers (or conscientious bigger ones) for starters, looking especially for the most "transparent" labeling. One paragon of truth in labelling, according to Garrett, is Siembra Azul, a brand owned by David Suro, Philadelphia restaurateur and co-founder of the "sustainability-minded" nonprofit, Tequila Interchange Project. (Check them out at tequilainterchangeproject.org)
A quick survey of the ample shelving devoted to tequila at Alamo City Liquor at 2943 Thousand Oaks (I'm willing to bet they have the city's largest, and best, tequila selection), turned up several iterations of Siembra Azul, and its back label is indeed a model of clarity; it even listed the "lead jimador," in addition to maturity of agaves at harvest, type of still, etc. Most other small-producer tequilas tasted at the Cocktail Conference seminar were also available and included "single-ranch" Tequila Ocho, Arte NOM, Arette, Fortaleza, and Siembra Valles.
If you want more information on tequilas available at Alamo City, ask for Frank Torres; he's there every day but Wednesday and Saturday and will answer questions at alamocityliq@gmail.com. Should you prefer to sample instead, head to one of the city's temples of tequila — The Esquire Tavern and Downstairs leap instantly to mind. Their selections are also outstanding, and while you can certainly fall for cocktails made from the high-class hooch, your task here is to try several tequilas straight. Focus, por favor.