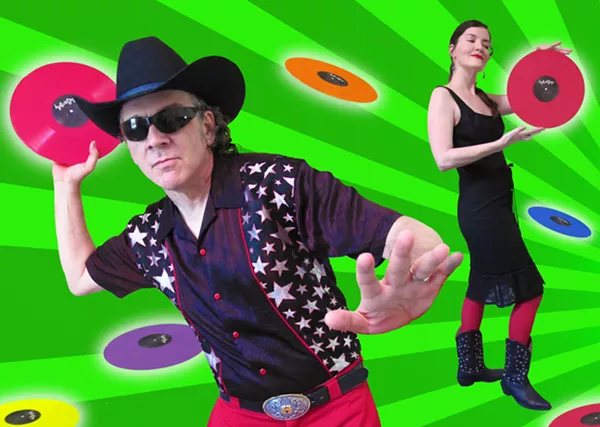 Courtesy of Hyperbubble
Hyperbubble!
Keeping up with the current
coloring-books
-for-the-over-10-crowd craze, San Antonio's Hyperbubble, a quirky husband-wife duo made up of Jeff and Jess DeCuir, is holding a release series for their "Coloring Book Concert" coloring book and the CD
Music to Color By
on March 6 and March 15.
The 12-page coloring book's illustrations were drawn by the band themselves and will include
Music to Color By
, both of which can be purchased in the San Antonio Museum of Art gift shop following the releases.
Known for their live visual art and retro synth-driven jams that could function as sci-fi B movie soundtracks, Hyperbubble sets their phasers to fun in both music and performance.
Free, March 6 – 12pm to 1pm and 1:30pm to 2:30pm, March 15 – 1pm to 2pm and 2:30pm to 3:30pm, The San Antonio Museum of Art, 200 West Jones Avenue, (210) 978-8100