As a locally focused companion to our "People Who Died" feature penned by staffers across all Euclid Media Group (EMG) publications
(San Antonio Current
,
Orlando Weekly
,
Cincinnati City Bea
t,
Riverfront Times
,
Cleveland Scene
,
Detroit Metro Times
and
Creative Loafing Tampa Bay
),
Current
editors, writers and contributors nominated individuals to eulogize in our final issue of 2018. Much like the EMG collaboration, which favors lesser-known individuals over celebrities and titans of industry, our homegrown contribution omits the more notable passings (including philanthropist Edith McAllister, jeweler James Avery and car dealership owner Tom Benson) as a means to shine a light on individuals such as restaurateur Bob Riddle, photographer Monte Adams and West Side leader Thelma Jackson. Since this collection of eight in memoriams is far from an exhaustive list of losses this year, we welcome your contributions in the comments section
.

Jesse Lopez Jr.
Aggravator Guitarist
Nov. 16, 1988 – June 26, 2018
Courtesy photo
Jesse Lopez Jr.
Ask fans of extreme music in San Antonio about local bands that are going places, and the name Aggravator invariably comes up.
The thrash metal outfit's two well-received albums helped build an international following, and it's toured both in the U.S. and overseas, having appeared at festivals as far away as Sweden and Norway.
Which is why so many in the tight-knit scene were shocked when guitarist Jesse Lopez Jr. took his own life this summer. The death leaves unanswered questions, but friends and fans say they remain inspired by Lopez's talent, humor and enthusiasm.
"He was a phenomenal guitar player," said Mike Cortes, Aggravator's drummer. "A lot of people were touched by the way he played. People would want to talk to him after a show, and he wouldn't shrug anybody off. He was in it for the music. Anybody who felt the same was like a brother to him."
Cortes recalls his friend falling into a giddy state of near-disbelief after learning the band had been booked to play the Inferno Metal Festival Norway — essentially ground zero for extreme metal.
Lopez's leadwork added a melodic texture to Aggravator's charging music and helped it stand apart from the multitude of bands using speed as a weapon. That fretboard prowess left him in high demand; he also performed in Black Jackal and Womanthrower, another pair of punishing local metal acts.
While the self-taught musician clearly put years into perfecting his precise and sweeping leadwork, he had interests beyond scales and arpeggios. Friends also remember him as a talented visual artist, burgeoning tattooist and an animal lover with a menagerie of pets.
Lopez's final recorded work will appear on Aggravator's latest record, a self-titled EP due out in February. MusicAttack is releasing the disk in Europe and Marquee Records is handling it in South America.
If there's any consolation to this summer's tragedy, it's that Aggravator is continuing on, Cortes said. In April, the band will perform at the NYDM Milwaukee Spring Bash festival alongside veteran metal act Anvil. It's also gearing up for a tour of Australia and New Zealand.
"Being part of the band for so long, Jesse would be proud," Cortes said.
– Sanford Nowlin
Erin Rose Popovich
San Antonio Spurs Matriarch
January 5, 1951 – April 18, 2018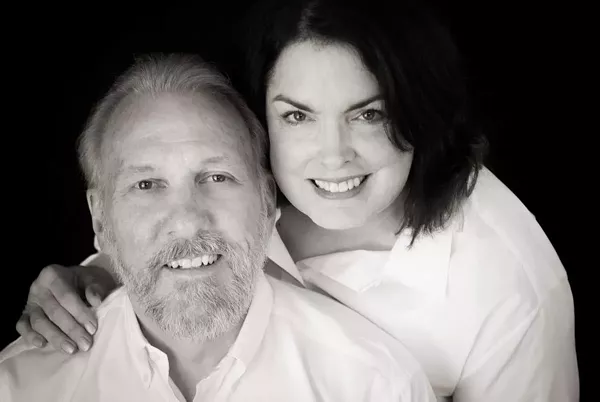 Last April, just three days after Spurs matriarch Erin Popovich left the planet, Manu Ginobili played his final game in San Antonio. It was a vintage Ginobili performance, featuring crafty fakes, finishes and a fourth quarter for the ages. Turning back the clock, Manu sparked the Spurs' lone playoff victory against the Warriors and more importantly, provided an all-too-brief respite for a franchise in mourning.
Erin and Gregg Popovich met on the grounds of the Air Force Academy near picturesque Colorado Springs. When Gregg took his first head-coaching job at Division III Pomona-Pitzer, Erin moved her young family to a dorm apartment in Southern California. When the Spurs hired Coach Popovich's mentor, Larry Brown, Erin prodded, assuring her husband that he also belonged.
Perhaps more than any player, Spurs icon Tony Parker, who arrived from France at the age of 19, witnessed firsthand the influence and impact of Erin Popovich. The day after Popovich passed, Parker captured the sentiments of the Spurs' immediate family.
"It's going to be very difficult to play basketball today but we have to do it," said Parker in a somber tone. "But for me it's very emotional. She was a great lady. I always saw them, like Dad and a Mom. Everybody knows that, because I arrived at 19. So I was very emotional yesterday."
– M. Solis
Bob Riddle
Big Bob's Burgers Owner
June 21, 1968 – October 12, 2018
The San Antonio burger-loving community is still coming to terms with the loss of Bob Riddle, the Big Bob's Burgers owner who passed away on Friday, October 12, 2018.
Riddle, known for his boisterous personality and a penchant for service, was honored with a Celebration of Life party at Big Bob's Burgers on Hildebrand Avenue. Proceeds from the event benefited the Texas Lyme Disease Association and The Children's Shelter of San Antonio, both of which were near and dear to Riddle's heart.
Riddle first opened Big Bob's on Harry Wurzbach before relocating the beloved burger spot to Hildebrand and San Pedro. Riddle was an alumnus of the Culinary Institute of America-Hyde Park and served as the opening chef at San Remo Italian Ristorante in Castle Hills before opening Podna's Catfish and Po'boys.
Riddle was known in the community for his service to nonprofits, schools and the like. Since his passing at the age of 50, hundreds tributes and notes have been shared from across San Antonio from friends, previous employees and people he welcomed into his restaurant, or helped fundraise with including The Elf Louise Christmas Project.
– Jess Elizarraras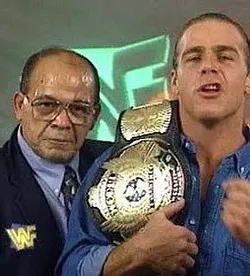 Courtesy of WWE
Jose Lothario and Shawn Michaels
Jose Lothario
Wrestling Legend
December 12, 1934 - November 6, 2018
Legendary wrestler and National Wrestling Alliance Hall of Famer Jose Lothario passed away on November 6, 2018, at the age of 83.
Locally, Lothario was best known for managing San Antonio native and WWE superstar Shawn Michaels' career in the WWE (then WWF) in the late 1990s. During that time, Michaels won his first WWF World Heavyweight Championship at WrestleMania XII. Lothario started training Michaels in the 1980s.
"Despite never winning a WWE-sanctioned championship or competing at WrestleMania, Jose Lothario made a lasting mark on the WWE Universe by simply agreeing to train a cocky teenager from San Antonio, Texas — a cocky teenager that grew up to become WWE Hall of Famer Shawn Michaels," the WWE said in a statement.
In 2003, locally-based wrestling group River City Wrestling (RCW) got the opportunity to co-promote an event with Lothario. RCW president and founder Brandon Oliver said working with him was an honor.
"I got to see firsthand the immense respect both the fans and his peers had for him," Oliver said. "He had grit, determination and pride. He was the embodiment of San Antonio wrestling."
– Kiko Martinez
Bob Morales
Ritchie Valens' brother
March 9, 1937 – September 15, 2018
Though Ritchie Valens was a California native, San Antonio can collectively agree that he and his brother Bob Morales are embedded into the puro culture of the Alamo City.
Whether it's due to Valens' short-lived career as one of the forefathers of the Chicano rock movement or the 1987 film
La Bamba
, about Valens' life and death, local fans were moved by Morales' passing on September 15.
Esai Morales, the actor who portrayed the elder Morales (to whom he was not related), posted an update to his Facebook account asking for prayers for Bob, who ended up passing away just days later. The actor reminded fans that the rambunctious Bob "not only helped make La Bamba come to life but also infused the story with so much heart, pain and depth."
After Valens' death in 1959, Morales became a substance abuser and suffered from depression. In 2015, he admitted to abusing his former girlfriend Rosie, who is also depicted in La Bamba and to whom he famously said, "It's not my first... or my last" when she told him she was pregnant.
Though he kept up his bad boy attitude, playing in a band, smoking weed and wearing leather coats, Morales worked at a rehab center and welcomed those in need into his home. He was diagnosed with prostate cancer in 2012, eventually succumbing to the disease at the age of 81.
– Sarah Martinez
Jerry Torres
Taco Haven Owner
October 29, 1932 – January 6, 2018
Fans of Southtown mainstay Taco Haven were saddened by the death of founder Jerry Torres on January 6. The San Antonio native passed away at the age of 85, leaving behind his wife Elida and three generations of the Taco Haven family.
After joining the U.S. Army at the age of 15 to fight in the Korean War, Torres, along with his wife, opened Taco Haven in 1969. To prepare, Torres used a sewing machine to create the homemade comal that Taco Haven's first tortillas were made on. The couple purchased $25 worth of beans, cheese, eggs and other groceries at a nearby Handy Andy grocery store ahead of the grand opening, and the rest, as they say, is history.
Proclaiming "This is Taco Country," Taco Haven grew to become a go-to for Southtown residents and tourists alike, drawing hungry customers from across San Antonio as well as the globe.
In 2013, Torres faced backlash after allowing people inside the restaurant to collect signatures for a petition against the then-new non-discrimination ordinance. After customers protested the restaurant, Torres said he had no problem with LGBTQ individuals as customers, and that nobody should "bully" his family into changing their views, which he said was due to their Christian faith.
Regardless of diners' take on social issues, the Torres Taco (bean and cheese with a slice of bacon and avocado) remains a tried-and-true favorite.
– Sarah Martinez
Monte Adams
Photographer and Blues Fan
September 13, 1966 – June 3, 2018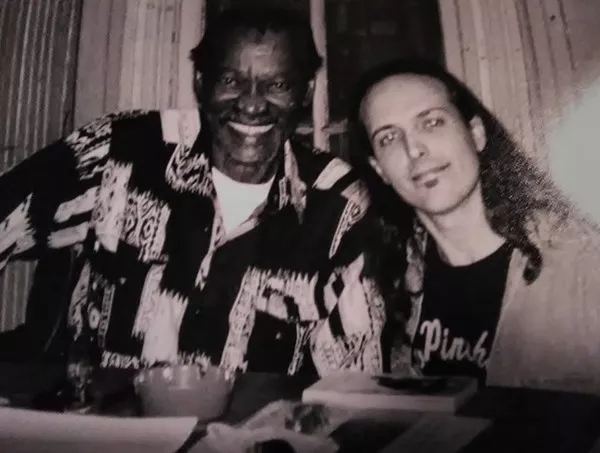 Courtesy photo
Monte Adams
When photographer Monte Adams was found dead in his home this summer at age 51, San Antonio's blues scene stung from the loss.
Adams had been a fixture in Central Texas clubs, capturing performers in stark black-and-white snapshots. He also went out of way to share the portraits with his subjects — by mail, email or hand.
"I don't know of any photographer that went to the lengths he did to document what was going on in our scene," said Mike Davis, bandleader of the S.A. Blue Cats and a longtime board member of the San Antonio Blues Society. "And Monte knew everybody. ... You call any blues musician, and they're going to know him."
Recently, Adams had begun taping interviews with local musicians for his personal archive, Davis added.
Adams frequented live shows going back to the '80s. When he wasn't snapping photos, he could be found dancing to a shuffle or sitting on a barstool, taking in a soulful jam with his eyes closed. Friends remember him as a gentle and encouraging man eager to champion the city's rich musical history.
"It was always a party with Monte there," said guitarist Will Owen Gage, who first met Adams at a Blues Society jam session nearly 20 years ago. "You'd see him and know you were doing something right. Even if there was nobody else there, you had a reason to play."
Adams' Facebook page is a walk down musical memory lane, replete with his snaps of musical icons ranging from bluesman Johnny Winter to Tex-Mex legend Freddy Fender to Spot Barnett, the saxophonist who helped craft S.A.'s West Side Sound. Also in the mix are his pictures of obscure R&B 45s and matchbook covers from long-closed music venues.
Barnett recalled Adams always making good on his promise to share the photos he shot at gigs. If they didn't arrive by mail in a few days, that probably meant Adams would have them in hand at the next performance.
"Somehow he'd get it to you," Barnett said. "Monte was a man of his word."
– Sanford Nowlin
Thelma Jackson
School Principal and West Side Leader
December 12, 1929 – February 17, 2018
Orphaned at age 7 and separated from her eight siblings, Thelma Jackson overcame early tragedy to become a celebrated educator and West Side community leader.
In addition to working with We Are Making a Difference, a nonprofit that distributed food to needy families, Jackson was also known for teaching dance and offering free wedding planning. She served as consultant for the Miss Dignity and Little Miss Dignity Fiesta pageants, which started in the '70s to serve girls whose families couldn't afford to participate in other local pageants.
"She struggled for the whole community," friend Patrick McKinley told the
Express-News
after Jackson's death from stroke complications.
Jackson was adopted by a relative who encouraged her to pursue an education, and she did so with zeal, graduating from high school at age 14. She later obtained a master's degree in physical education from Prairie View A&M University.
In the 1960s, she became the first principal at Edgewood ISD's E.T. Wrenn Junior High School — a school she also helped name. In addition to teaching, she coached an array of girls' sports, including basketball, tennis, cheerleading, pep squad and dance.
During her tenure with the district, she went on to serve as its athletic director for elementary schools and drug education director.
West Side residents recognized Jackson's work for the community in 2005 by naming after a sports pavilion after her in Acme Park.
– Sanford Nowlin

Stay on top of San Antonio news and views. Sign up for our Weekly Headlines Newsletter.