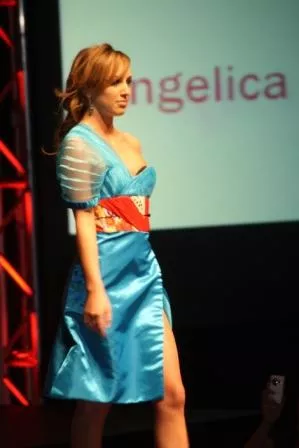 San Antonio's International Academy of Design and Technology (IADT), educates emerging designers and produces high-end runway shows featuring local talent. They've recently announced additions to their programs, which already include graphic design, fashion design, merchandising, merchandising management and advertising design. The addition of a Bachelor's of Science in internet marketing, web design and development, are meant to increase the opportunities for students.
"Technology is moving extremely fast, and we must ensure we are staying up to date with these fast-changing industries," said IADT-San Antonio Director of Education Gilbert DeLeon. "These two new degree programs will allow us to provide students a fantastic opportunity to thrive in technologically focused environments. There is so much to learn, and we will provide our students with the opportunity to develop the skills and knowledge they need to succeed in the digital age."
The Bachelor of Science degree program in Internet Marketing is designed to provide training in the principles and techniques used in the field of internet marketing. The program offers students the opportunity to get a practical education in the dynamic world of online marketing. Students will have the opportunity to build knowledge with courses such as Internet Marketing Research, Social Media Marketing, Programming for the Internet, and Mobile Advertising.