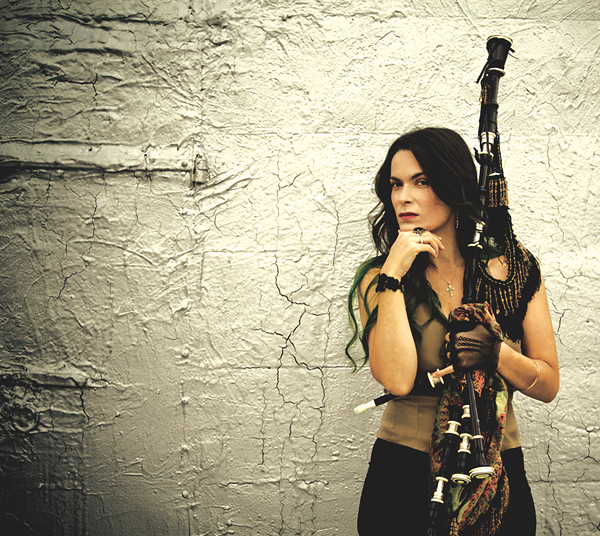 Courtesy of Musical Bridges Around the World
Launched in 1998 by Russian-born pianist Anya Grokhovski as a means to "promote cultural understanding through innovative, multicultural performances," the nonprofit Musical Bridges Around the World routinely imports eclectic acts to San Antonio for its free concert series at San Fernando Cathedral and its International Music Festival, an initiative launched in 2014. In essence a condensed approach to concerts previously spread across the year, the weeklong festival celebrates its fifth anniversary with a melange of global sounds and a few familiar faces.
Hosted between the Charline McCombs Empire Theatre (226 N. St. Mary's St.) and San Fernando (115 Main Plaza), the 2018 program kicks off Saturday with a Founders' Concert showcasing jazz pianist Valeri Grokhovski and violinist Mark Cheikhet with support from members of the San Antonio Symphony (7:30pm Sat, Empire Theatre) and continues with America's Jazz Icons: Billy Hart Quartet, spotlighting a 1960s-era drumming legend who's worked with everyone from Miles Davis to Herbie Hancock (3pm Sun, Empire Theatre); and Gems of China, a preservation of the age-old performance art traditions of Pingtan through the musical artistry of Zhang Jianzhen and Chen Yan (7:30pm Tue, San Fernando). Save the date for Czech This Out (Jan. 31); Tales from the Edges of Spain, featuring Galician bagpiper Cristina Prato, pictured (Feb. 1); Hexameron (Feb. 2); International Sister City Jazz Ensemble (Feb. 3); and the Russian folk dance ensemble Barynya (Feb. 4).
While all performances are free and open to the public on a first-come, first-served basis, world-music fanatics can secure orchestra seats to all five Empire shows for a $95 donation. Visit
musicalbridges.org
for details.
Want to keep up with all the happenings in San Antonio? Subscribe to our Weekend Newsletter.