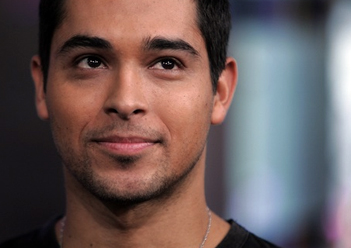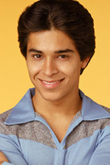 While actor Wilmer Valderrama is probably best known for his role as Fez in
That '70s Show
, children will more likely recognize him as the voice of the animated title character on Disney Channel's
Handy Manny
. Since 2006, Valderrama, 30, has played the bilingual Hispanic handyman who goes on adventures with his talking tools. During an interview with me, Valderrama talked about how
Handy Manny
inspires kids and what he thinks every Latino man should know how to do.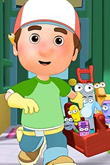 What's been the most enjoyable part about working on an animated series like Handy Manny?
To be honest, it's been one of the most rewarding adventures I've ever been on in my career. You never really understand how powerful this age demographic is and more importantly how influential a show like
Handy Manny
can be to their upbringing. I really believe this show is investing in a younger generation and can inspire them. I'm very proud of what the show has become.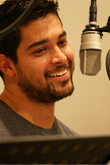 After three seasons, are you used to hearing your voice come out of this little cartoon character?
It's been really weird. I mean, I grew up with cartoons, but I never really understood that there were people behind microphones. But, yeah, you eventually get used to it and it becomes fun. It's quite magical. When you put a voice to a character and that allows kids to smile and learn it's really neat. It's a wonderful feeling to be able to see what you can do with your own voice.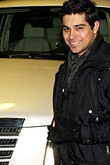 What kind of handyman are you in real life?
It all depends on the job. I wouldn't get crazy and try to fix my own refrigerator, but I definitely know how to change a tire and a battery. I definitely know how to handle my cars. I think if you're a Latin man you have to be able to fix something and salsa dance.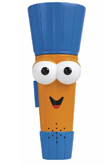 Which tool on the show reminds you of yourself the most?
I would have to say Flicker (an animated flashlight) because he is new to the English language. I can relate to his language struggles. When I first came to America I didn't know how to count to three in English. As we embark on his own journey on the show we get to appreciate a second language and other cultures. I do have to say that "Handy Manny" has really made my English better.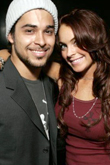 You're coming up on your 10-year anniversary in the film industry. What have you learned about yourself as an actor over the last decade?
One of the things I have learned is not to compromise with what you know you can do and not sell yourself short. I always want to stay consistent with who I am as an actor and never just settle for the flavor-of-the-month kind of projects. One of the things I have been blessed with is that I don't have to take jobs for the sake of taking jobs. I've been able to do the roles that I want to do. Every movie and every TV show I can truly say that I am a fan. I think that's probably the moral of the story in the last 10 years. You have to appreciate your opportunities. Once you have them in front of you, take them and execute them to the fullest.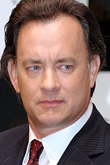 It's been 15 years since Tom Hanks has written and directed a feature film (That Thing You Do). What was the experience like working with him on the upcoming film Larry Crowe?
Talk about a privilege! It was an honor. He is someone that has redefined our generation with his work. With him, you really learn how to appreciate a human being who truly enjoys what he does and has used his platform for good. If there is anyone to look up to I think he is the one. When you look at America and what we have today he really is one of the pioneers. He's an all-American hero. From all the TV shows he's produced like
Band of Brothers
and
The Pacific
and all the movies he's starred in, I'm just really blessed I was directed by him. He trusted me with his film. It's an exciting time. The movie is going to be amazing. He's incredible in this. He's created another memorable character. You've never seen Julia [Roberts] act like this either. Tom has never forgotten where he's come from and he treats people with the same kindness that everyone shows him. That's the classiest act we have in the U.S.