Crack fries are back, y'all.
The Luxury, chef Andrew Weissman's chill and laid-back eatery on the banks of Museum Reach, is slowing getting back into the swing of things. Though hours are limited for this week, the newly remodeled patio-centric restaurant is hoping to open for regular hours next Tuesday.
Take what you remember of The Luxury before it's early 2016 closure and throw that in the trash. The almost six-month renovation period has served the eatery well. Now, the patio features several hundred square feet of covered dining, new swing sets, and more general seating.
"I think we resolved 99 percent of our issues, which will help make life easier, from ordering, to the AC in the boxes, to the flat screens and real music system that went in," Weissman said. "It's a real restaurant. I think people will enjoy this 1,000 times more than the old Luxury."
The menu has been reduced to nine fan-favorites, and on the beer side of things, brew lovers can expect to choose from more than 150 beers. During a phone call earlier this week Weissman shared he's hoping to add breakfast tacos to the line-up and expand hours to seven days a week in the coming months.
Here's a quick look at the new menu, and what you can expect from The Luxury's (103 E. Jones Ave., 210-354-2274):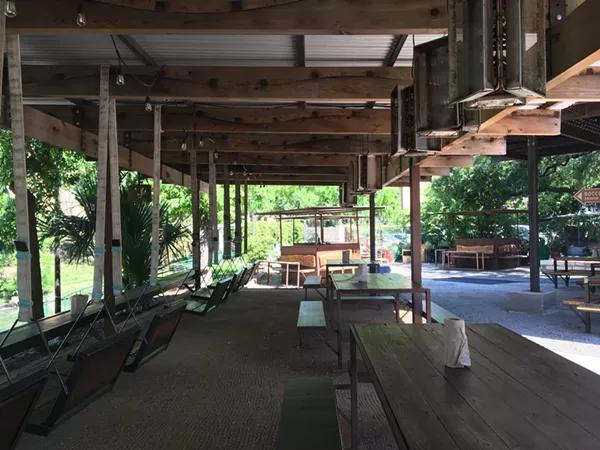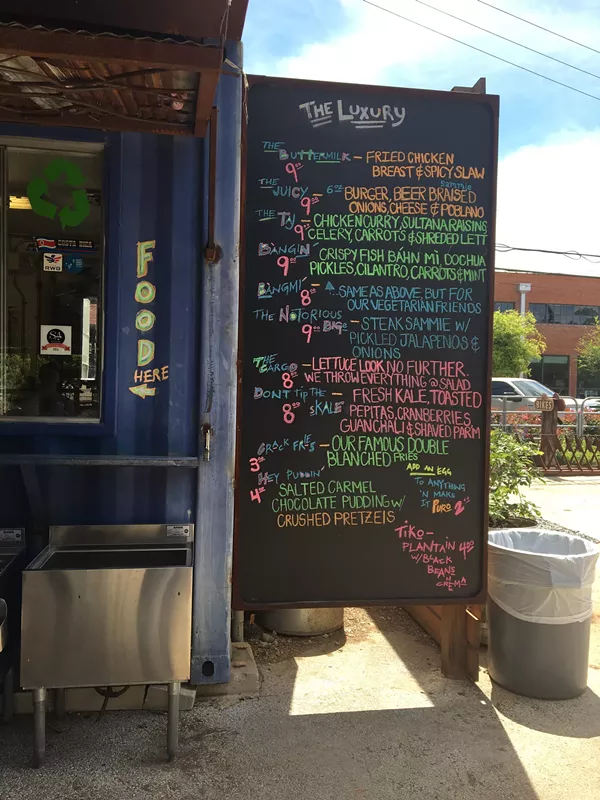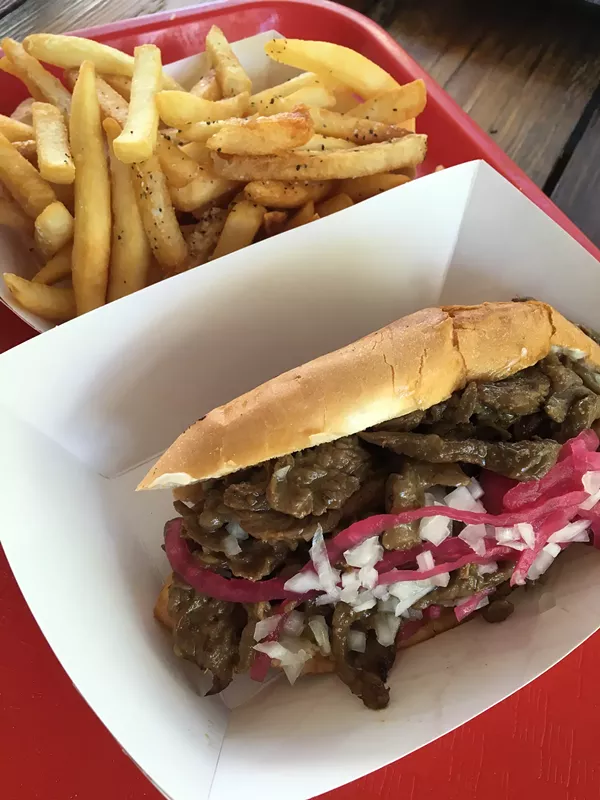 Jessica Elizarraras
The Notorious BIGe