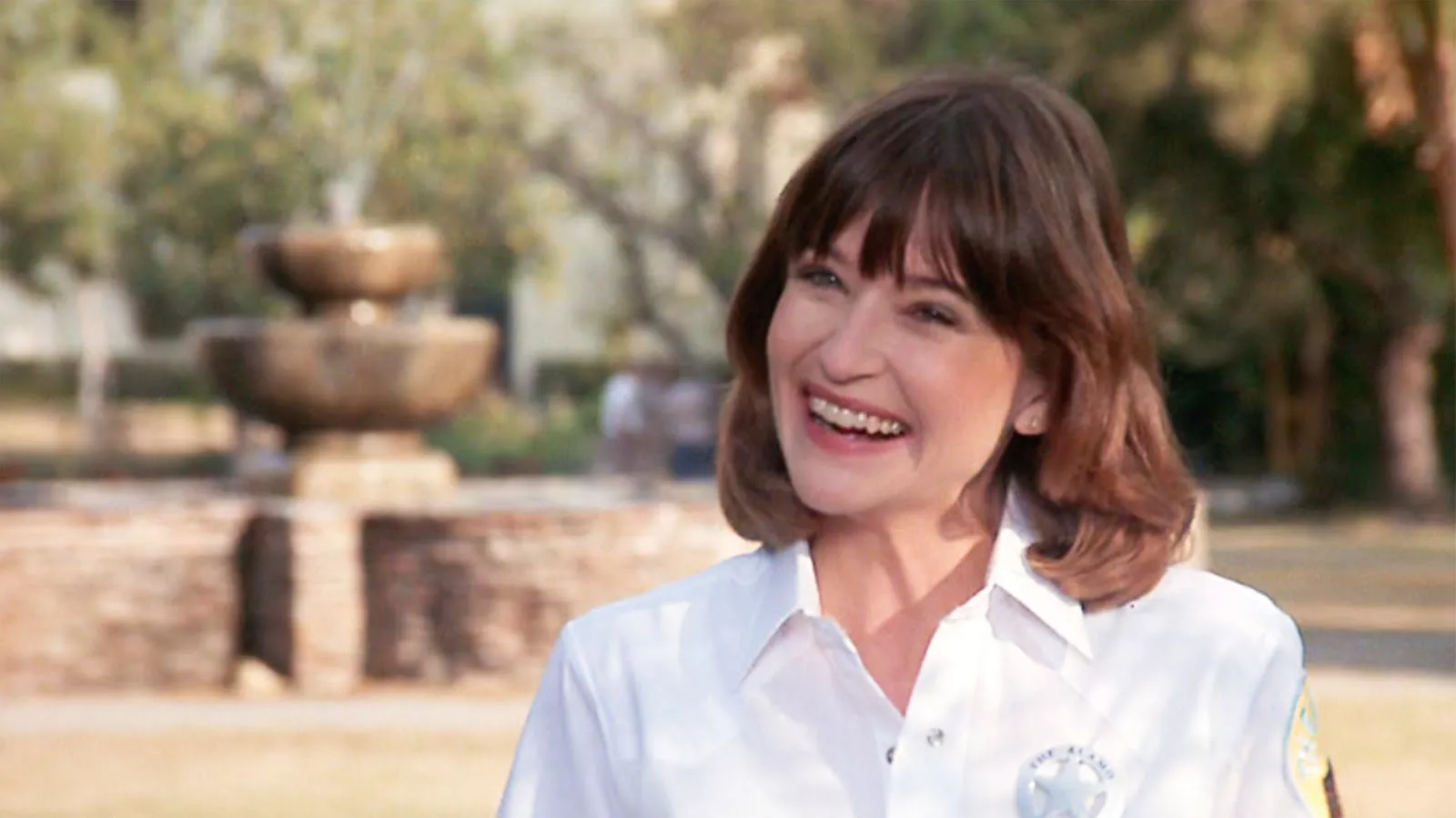 Comedienne Jan Hooks in 'Pee Wee's Big Adventure.'
Comedic actress Jan Hooks passed away yesterday at the age of 57 of an undisclosed illness. Recognized for her trademark wide smile and spirited personality, she's best known from her time spent on SNL from 1986 to 1991, a period that revived a program on the brink of cancellation. She worked alongside some the sketch comedy's other all-time greats, including Dana Carvey, Phil Hartman and Mike Meyers. During her time as an SNL player, she spoofed a number of female celebrities of the time, from Tammy Faye Bakker to Sinéad O'Connor, but many remember her for her recurring character Candy Sweeney, one half- of the lounge act The Sweeney Sisters. Post-SNL, she had recurring roles in Designing Women, 3rd Rock from the Sun and, most recently, 30 Rock, where she played Jenna Maroney's hilariously trashy mother Verna.
But here in South Texas, Hooks is treasured for her contribution to the greatest scene in San Antonio cinematic history. In her first major film role Hooks played Tina, the peppy Alamo tour guide in Tim Burton's Pee-Wee's Big Adventure. Here she is enthusiastically reciting her well-rehearsed spiel on Alamo history and delivering one of the classic film's most oft-quoted lines. We can credit Hooks for the basement inquires that continue to torment Alamo employees to this day.