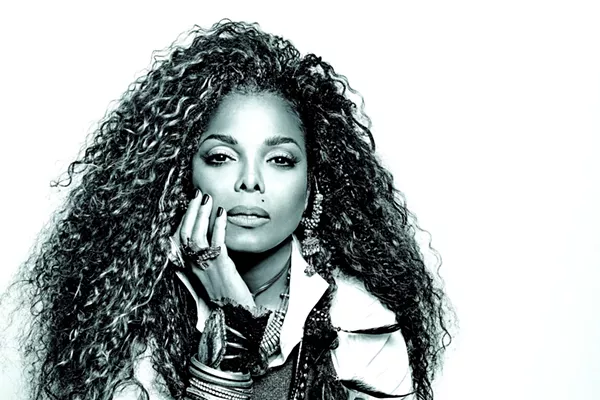 Originally scheduled for January 21, 2016, Jackson's concert was postponed and rescheduled for Monday, July 11, 2016, citing an undisclosed surgery procedure as the source of the postponement. However, the LiveNation "Unbreakable World Tour," which may not be breakable but is clearly postponable, was announced back in May and so far the September 13 date is still standing (let's say a prayer though, folks).

The Velvet Rope superstar had a few major announcements for fans earlier this year: that she recently had a baby, separated from her husband Wissam Al Mana, and that her tour is back on — only now, under a different name. This Wednesday, Jackson is scheduled to perform at The AT&T Center for the newly renamed "State of The World Tour," which she says is "not about politics, it's about people, the world relationships, and just love."

And look, we all know Jackson is legendary and if you haven't danced to "Rhythm Nation" or "Go Deep" you definitely haven't lived yet – so let's light our candles, throw a key in one of our earrings, and pray she doesn't cancel.

Wednesday, September 13, $35-$557, 8pm, AT&T Center, 1 AT&T Center Pkwy., attcenter.org.