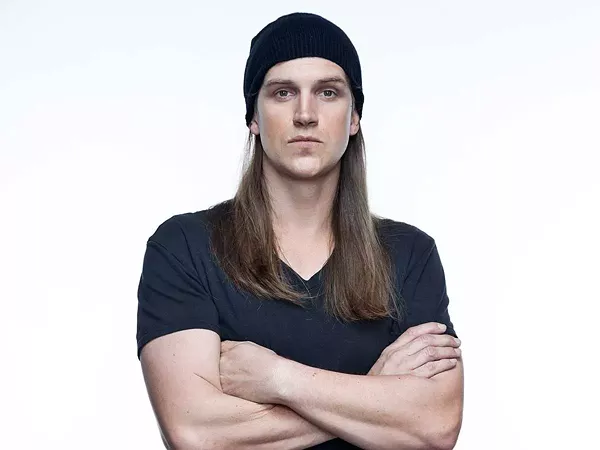 While he will forever be known as the vocal half of Jay and Silent Bob, the indie cult duo made famous in a handful of filmmaker Kevin Smith's movies in the '90s like
Clerks
,
Mallrats
and
Chasing Amy
, actor and comedian Jason Mewes is getting more attention these days for the live, on-location podcast he co-hosts with longtime friend Smith — aptly titled
Jay & Silent Bob Get Old
.
Named one of the best podcasts of 2010 by iTunes,
Jay & Silent Bob Get Old
was created by Smith as a "weekly intervention" to help Mewes kick his drug addiction. The show, which is currently on its 223rd episode, features Mewes and Smith shootin' the shit in front of a live audience about everything from TV shows and comic books to Mewes' past indiscretions.
One of the podcast's most popular segments is called "Let Us Fuck," in which audience members are invited on stage to simulate intercourse with Mewes in sex positions based on the city they are performing in (i.e. "Georgia on My Behind"). That should keep Mewes fairly busy, at least until his new flick
Jay and Silent Bob Reboot
starts filming this fall.
$22.50-$45, Tue Aug 7, 8pm, Improv San Antonio, 849 E. Commerce St., (210) 229-1420, rivercitycomedyclub.com.

Get our top picks for the best events in San Antonio every Thursday morning. Sign up for our Events Newsletter.