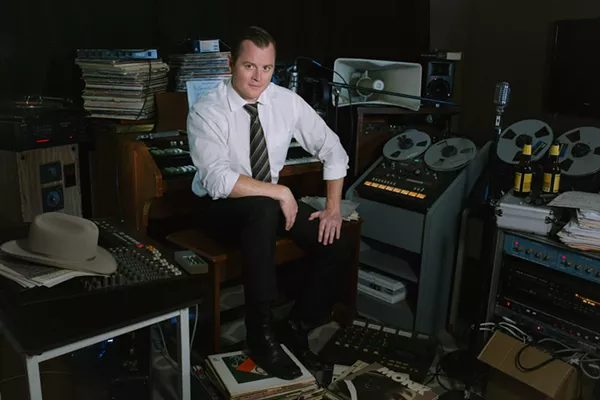 Courtesy of Alexander Hilmy
After announcing its opening in early November of 2015, the Pearl's first music venue will open its doors on August 23.
Helmed by Brent "Doc" Watkins, pianist, organist, bandleader, composer, et al.,
Jazz, TX
will open inside 3,500-square-foot located in the basement of the original Bottling Department at Pearl. Expect a cross between sultry jazz club meets Texas dancehall as Jazz, TX will also feature San Antonian fare by chef Lorenzo Morales (previously with Arcade Midtown Kitchen and The Old Main Assoc.) and a cocktail program designed by general manager Jake Corney. You can learn more about Corney
here
and
here
. Corney's "The Ensemble," with bourbon, fresh basil, brown sugar, angostura and peach bitters, already sounds like a hit. Morales' menu will feature "San Antonian soul food" so expect chilaquiles, a bucket of fried quail, veggie pot pie, The King Cowboy country fried pork chop with creamed mustard greens, apple and tomato and because this is the Pearl (which I'm a fan of, don't get me wrong) a $9 foie gras and brisket taco with Serrano slaw and pimento crema.
The venue will focus on jazz, blues, big band, Texas swing, salsa, conjunto, and Americana music. For its first week week, Jazz, TX will open Tuesday through Saturday from 7 p.m. to midnight. Tickets for opening week are $50, and the venue will likely be ticketed for special events, but expect to pay a small cover charge on regular evenings.
Jazz, TX was originally slated for an April opening, but construction woes pushed that date back. Not one to sit back and relax, Watkins and his orchestra hosted the Summer Dance Hall Series inside the Pearl Stable this summer.
Jazz, TX will open at 312 Pearl Pkwy., Building 6 on Tuesday, August 23.