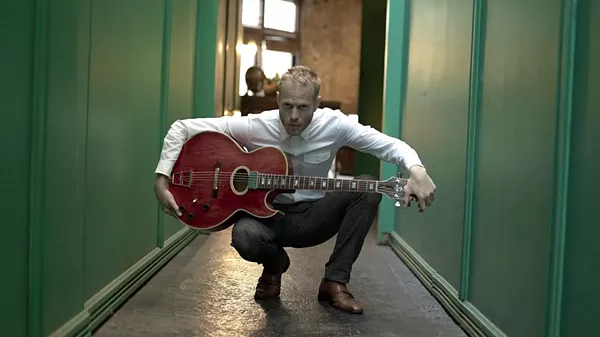 As scores of shows are billed every week here in Alamo City, the few that land in our "top picks" are the sort of the shit that we think y'all would like to see or should know about (duh). Out of the nine or so in this particular bunch however, we're super duper excited about Rotem Sivan Trio's appearance at Carmen's.

While we try to highlight all sorts of artists across the vast musical spectrum, Jerusalem-born jazz-guitarist Rotem Sivan is quickly becoming a revered guitarist in the international jazz community and absolutely should be on your weekend itinerary.

On "Shahar," the opening track off his newly released album Anitidote, Sivan's fingers walk across the fretboard of his guitar producing these sort of whispering melodies that fall elegantly between bassist Haggai Cohen Milo and drummer Colin Stranahan.

And even if you're not a fan of Chick Corea or other fusion artists, it'd be hard not to appreciate the sheer skill it takes for The Rotem Sivan trio to achieve the textured and dynamic sound that they're becoming known for.

Saturday, July 29, $20, 8pm, Carmens De La Calle Cafe, 320 N. Flores St., (210) 281-4349, carmensdelacalle.com.