It may seem like a benign occupation — to organize a music festival — but Juan Tejeda (who is the lead faculty member for the Mexican-American studies program at Palo Alto College) has been hard at work fighting for, not only the proliferation of the people's music in la frontera, but also for the education, unity and fellowship that comes with it. As a professor at Palo Alto, as a musician and as the central figure behind the annual Tejano Conjunto Festival, now in its 35th year and still going strong, Tejeda has been entrenched in la lucha, the struggle. He has been advocating for the teaching and sharing of this culturally significant world music, which was born right here, in our backyard, pulling its influences from Texas and Mexico's shared ancestries, since the first Festival in 1980. We recently spoke to Tejeda about his tenure at the helm of the Festival.
How did the Festival get started?
I got hired right in the first round when the Guadalupe Cultural Arts Center (GCAC) got their first funding, back in 1980 or so ... I ran it for 17 years, and I was the Chicano Music Program Director at the GCAC from 1980 to 1998, when I left the Guadalupe. So, I ran it for the first [18] years ... when it was the Conjunto Festival, as it was called, and then the Tejano Conjunto Festival. And we did a lot of good work. We built it up over the years. It's the first festival dedicated to conjunto music ... in the world.
... And then they called me about 10 years ago to come back and help them organize and coordinate the festival ... These last 10 years have been building up the festival again and the fan base and the audience and a lot of things that had kinda gone by the wayside, that I had started.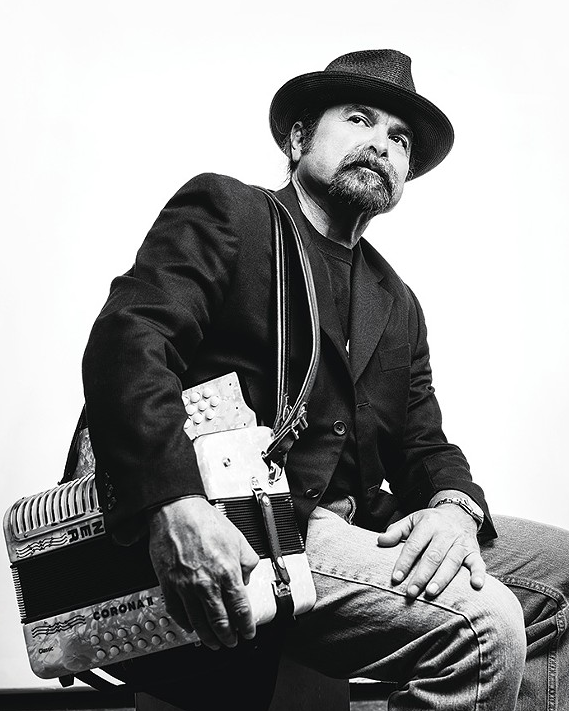 Why are you leaving, if I may ask?
I am retiring this year ... I developed a Conjunto Music Program, the first in the nation at the college-university level, 15 years ago and then developed the Mexican-American Studies Program, which we're working on right now.
I just thought that this, being the 35th anniversary, it's a good time ... to really just step back as the director ... and I want to mentor and transition and just supervise these people that are gonna take it over and let them learn it — they gotta do it — and then ease myself out.
Are you proud of what you've given to San Antonio?
We are this synthesis. We're American Indian, we're Spanish, Mexican ... we're border culture and we're traversed by all these cultures, y'know? And you see that our music and our repertoire represents these border crossers that we are, creating new forms of cultural and artistic expression ... That's what conjunto is, it's world music and it's working class music, still.
Just look at the programs, the educational programs, and so many thousands of students that we've taught through these programs and they're continuing this tradition ...
That impact on the educational level and instituting more of these organizations and classes has been equally important, or even more important, than just the festival itself. That's where the traditions are passed on and preserved ... I take a lot of pride in that and pleasure in that because that's what this is all about. This is our music. Who's continuing it?