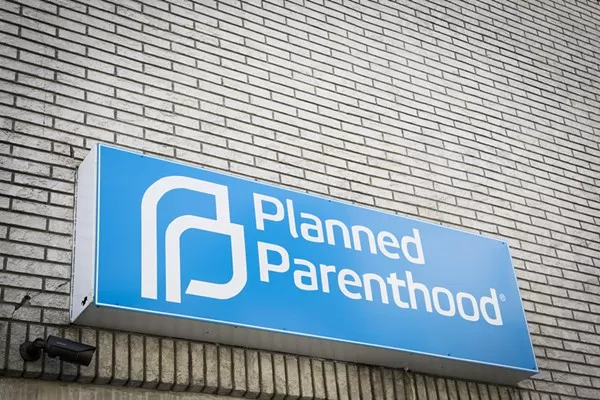 Glynnis Jones / Shutterstock.com
A federal judge has temporarily blocked Texas from booting Planned Parenthood from the state's Medicaid coverage plan.
Judge Sam Sparks granted the women's health provider an injunction Thursday — after three days of hearings — delaying the state's plan to remove Planned Parenthood from Medicaid coverage this month. Sparks, who called the state's evidence
"baloney,"
moved the cutoff date to February 21.
The state
announced its plans
to block 13,000 of Texas' low-income women on Medicaid from accessing any Planned Parenthood services in December. The only reason the Department of Health and Human Services had for going through with this? The state still believes that Planned Parenthood profits off donating fetal tissue. Of course, this belief is based on the widely discredited undercover videos taken in 2015 by a pair of anti-abortion activists — activists who were ultimately indicted by a Texas grand jury on felony charges after they lied their way into a Houston Planned Parenthood clinic using fake IDs (that same grand jury also cleared Planned Parenthood of any alleged wrongdoing).
There has yet to be any evidence that the health organization has ever sold fetal tissue — but according to Texas health officials, that's beside the point.
Shortly after DSHS announced it would boot Planned Parenthood from the joint state-federal Medicaid program, the group sued. During the hearings this week, Jami Snyder, Texas' chief deputy director for Medicaid, said she was certain Texas women on Medicaid would be able to find a local alternative to Planned Parenthood if it was cut —
maybe just not in every county, she added.
Snyder's vague certainty was met with hard data from University of Colorado Boulder's Amanda Stevenson, a reproductive health researcher, showing that pregnancies covered by Medicaid spiked in regions without a Planned Parenthood nearby. This was proof, she said, that women weren't able to access low-cost contraceptions or abortion without Planned Parenthood.
Sparks will make a decision on the case by the end of February.