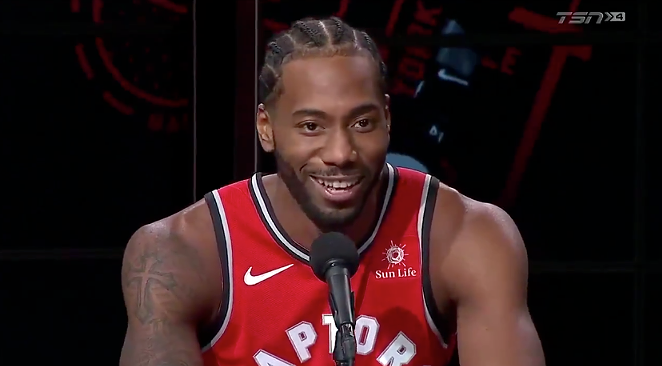 Spurs fans have been looking forward to the January 3 match against the Toronto Raptors for one reason only.
Kawhi Leonard.
After a dramatic 2017-2018 season in which Leonard only played nine games and didn't return to the court after being medically cleared by Spurs staff, Silver and Black fans are excited to see the one-time prodigal son return. He's coming back to the court where he was once expected to take over leadership from Tim Duncan and lead the team into a new era.
That obviously didn't happen.
Now, Spurs fans are ready to see shit go down as Leonard and Danny Green return to the AT&T Center.
As for Leonard? He said the game is going to be "fun."
LaMarcus Aldridge feels differently. To him, it's just another game.
"Give me some popcorn. I just want to watch it," Aldridge
joked
after the team's Monday night win. "If I could get some popcorn and watch it, I would, but I might have to play."
Aldridge said it's not just another game to DeMar DeRozan, who was traded to the Spurs during the offseason as part of the Raptors' acquisition of Leonard. The move surprised DeRozan since the Raptors franchise told him he was safe from being traded. He said he felt betrayed, especially since he wanted to retire as a Raptor.
So yes, Thursday night's game is going to be a hell of a show.

Stay on top of San Antonio news and views. Sign up for our Weekly Headlines Newsletter.